Brad Barritt: England can cope without injured Manu Tuilagi
Brad Barritt believes England can remain a serious attacking force in Manu Tuilagi's absence.
Last Updated: 02/02/13 3:32pm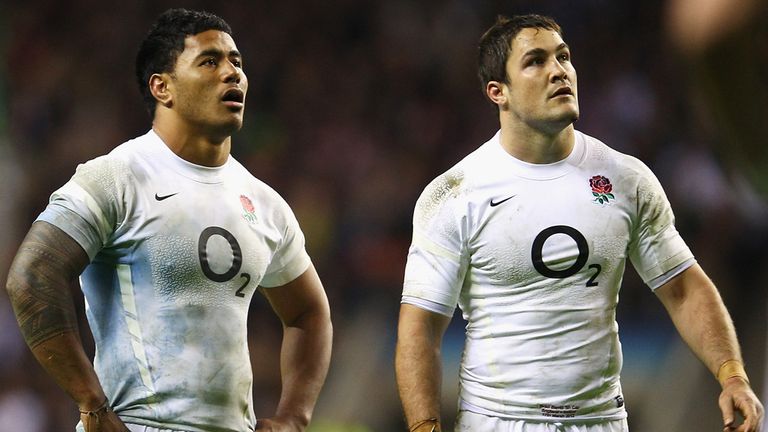 Tuilagi has been ruled out of Saturday's Calcutta Cup match against Scotland at Twickenham, with Billy Twelvetrees expected to make his England debut alongside Barritt in midfield.
England have averaged almost twice as many points scored when Tuilagi plays, but Barritt is confident he can form a potent centre partnership with Twelvetrees.
"Manu is a fantastic player and he is an asset to any team, but no team is reliant on one person," he said.
"We have known for a couple of weeks he wouldn't be involved.
"That has allowed us to build the partnerships and I think people will be straight up to the mark straight away."
England have won their last three matches against Scotland, but none of them by more than a converted try and Barritt expects another ferocious battle on Saturday.
"Every England-Scotland game over the years is a tightly contested affair," Barritt said.
"They will go out of their way to spoil any quick ball and tempo you can get. We need to ensure that ball is quick in order for us to play.
"There is a confidence within the squad. We have been together for a year and the team realises that one performance doesn't have any bearing on the following week. There is no time to settle."
Barritt is delighted to see Kelly Brown, his Saracens club-mate, captaining Scotland after recovering from a broken leg he suffered on Heineken Cup duty in Treviso 12 months ago.
"He will lead from the front," Barritt said.
"He had a terrible injury. He has been dedicated to come back as quickly as possible and it is great news for him to be Scotland captain. But we will definitely put that aside until next week!"