Six Nations: Leigh Halfpenny demands Wales response ahead of trip to France
Fullback Leigh Halfpenny has urged Wales to play like champions when they face France on Saturday.
Last Updated: 09/02/13 4:28pm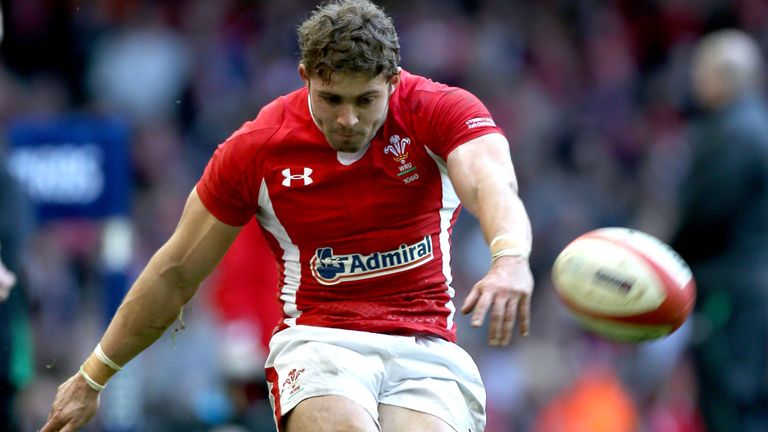 Wales travel to Paris after both teams lost their opening games in the Six Nations last weekend.
The home side have history on their side, as Wales have only won away in France on three occasions since 1975.
Halfpenny said: "We still believe in ourselves, we still believe in our ability and the work we put in throughout the week.
"We are not in a crisis. There is one game down and the tournament is still wide open.
"At the end of the day, we are defending champions and that means something. We have to go out and play like champions."
"It is the players on the pitch who have the job of winning the game for Wales."
Scarlets centre Scott Williams, could be in line to start against France.
Williams has reiterated Halfpenny's strong words by adding: "No-one really remembers how you win games. It's if you win or not really.
"We just need to get a win. It doesn't matter how we get it. The boys have put a lot of effort in over the last couple of months. It is a bit frustrating we haven't had anything to show for it.
"I am sure they (France) will be fired up but, saying that we will be as well.
"We've got a lot of things to put right, and I'm sure they have as well."