Philippe Saint-Andre resists temptation to make wholesale France changes for Wales game
Philippe Saint-Andre has made just two changes to his France side for this weekend's Six Nations game against Wales.
Last Updated: 09/02/13 4:28pm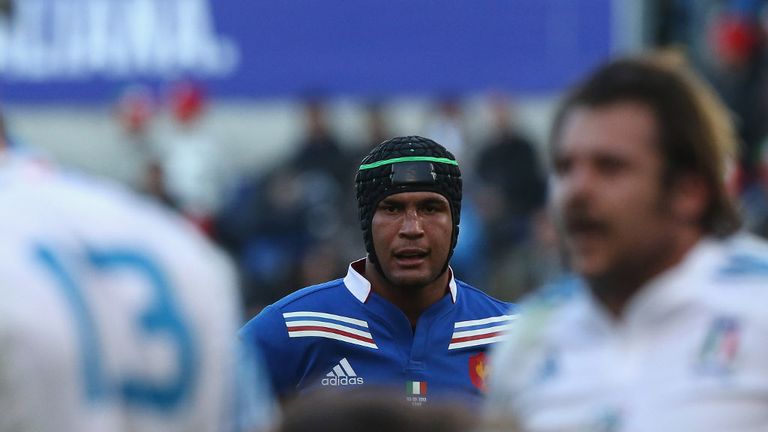 Saturday's home fixture represents a chance for France to get their campaign up and running following a shock defeat in Italy on the opening weekend.
And Saint-Andre has exercised restraint in his selection, bringing in Mathieu Bastareaud for Florian Fritz at centre in his only tactical change.
The powerful Toulon man comes in for a first start in three years after impressing for the Top 14 leaders and will win his 11th cap.
Captain Pascal Pape's back injury opens the door for Basteraud's club-mate Jocelino Suta in the second row, with Thierry Dusautoir taking over as skipper.
Frederic Michalak and Maxime Machenaud are retained at half-back.
Saint-Andre said: "You say you don't change a winning team. Well, we say we don't change a losing team. The players need to bounce back.
"We keep this group so we can find collective solutions, not individual solutions.
"After that defeat we will see the true nature of this group. We will see what it is. I look forward to Saturday. "I was angered by the Italy game. This will be a second chance for everyone."
Saint-Andre was determined to divert blame away from handling errors and felt recalling Bastareaud would provide a better understanding in the back-line as he joins Toulon team-mates Michalak and Mermoz in the starting XV.
"The 16 balls that we lost - Florian did not lose them all," he added. "The change is strategic because it allows us a connection between 10-12-13 with players who are all at the same club.
"It is better for the understanding of the team and they will be better able to defend against the Welsh. Florian will be back for sure at some point and will give this team punch."
France Team: Huget, Fofana, Mermoz, Bastareaud, Fall, Michalak, Machenaud, Forestier, Szarzewski, Mas, Suta, Maestri, Ouedraogo, Dusautoir, Picamoles.
Replacements: Kayser, Debaty, Ducalon, Taofifenua, Chouly, Parra, Trinh-Duc, Fritz.