Bath and England star Lee Mears forced to retire because of heart condition
Bath and England hooker Lee Mears has been forced to retire after doctors discovered an abnormality with his heart.
Last Updated: 12/02/13 6:44am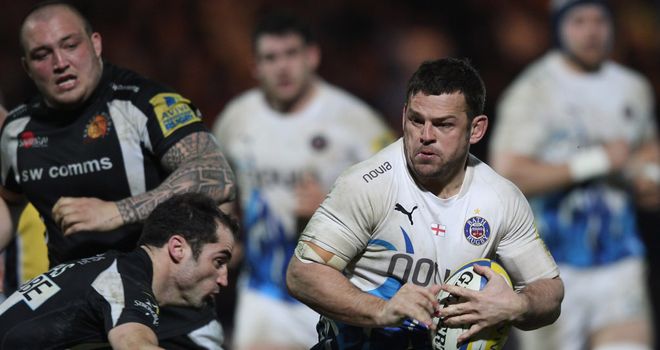 The condition was discovered by doctors during the club's medical screening programme.
The 33-year-old, who won 42 England caps, was told there would be a significant potential risk of developing further complications if he continues to play.
Mears, who played 268 times for Bath and once for the Lions, said: "This is not how I saw it ending but I feel enormously proud to have played for such a club so many times.
"This will be a tough period, but the memories I have and the friends I have made over the years will be of huge support. Thank you to the club and to the supporters, I've loved every minute."
Bath head coach Gary Gold said: "Mearsy is a legend, pure and simple. His retirement will be felt by all of us at the club, and also by the supporters who have cheered him on over the years.
Health
"The only thing that matters is that he is healthy, and if that means he stops playing, then that's the way it has to be. He will be missed, but we will always welcome him back with open arms. This is his club, and it always will be. We send him off with real affection and gratitude."
Former Bath team-mate and now RPA Rugby Director David Barnes said: "I was shocked when I heard from Lee that he would have to retire from professional rugby immediately.
"I know how big a loss this will be to the club and to the fans. Mearsy is the type of player you can build a squad around - he has been a central figure in the dressing room for years and has shown outstanding footballing skills during his career as well as a physicality belying his stature.
"Having seen other players forced to retire Lee has been sensible in building other interests outside of rugby, but when your career is cut short so unexpectedly it can take time to come to terms with the situation.
"Everyone at the RPA will be there to support Lee as he makes his transition."