Six Nations: Scotland forward Ryan Grant ahead of the clash with Wales
Scotland forward Ryan Grant has pinpointed laughter as a reason behind their recent improvement.
Last Updated: 09/03/13 2:17pm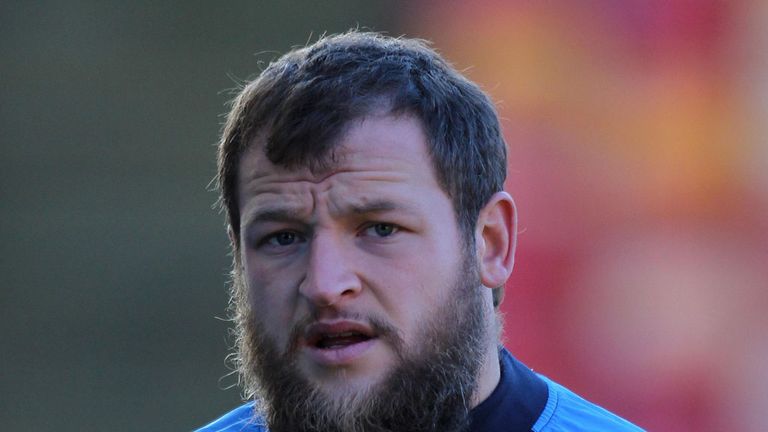 Speaking ahead of Saturday's clash with Wales at Murrayfield, Grant delved back into the dark days that followed the 21-15 autumn defeat to Tonga and outlined the factors that has contributed to the recovery.
Last year's Six Nations wooden spoon 'winners' eventually parted company with head coach Andy Robinson - and the arrival of interim boss Scott Johnson preceded steady change that culminated in a 12-8 win over Ireland last weekend.
Prop Grant said of the overhaul: "There has been a lot of changes in the squad over the last year or so, with a lot of new faces coming in as well as Scott taking over.
"But it is quite refreshing. It's good to get young boys in because they bring a bit of life into camp, a bit of banter. It's the same on the pitch. They are so keen and are ready to do anything to win a game.
"It does help the atmosphere that we are winning games again. That always makes life a lot easier.
"There have been times in the past when you are losing and it was a downhill spiral. It's not a fun place to be. You don't look forward to being in camp, you don't look forward to coming together.
"Now the place is a lot more enjoyable. We've got all the young lads bursting about the place. Morale is good, we're winning games. Can't complain.
"We have a few lads kicking about with some good chat. Most of the Glasgow boys are good. Who's chat is best? Greig Laidlaw has his tuppence worth now and again but everybody gets on with everybody."