Six Nations: No excuses from England head coach Stuart Lancaster
Stuart Lancaster has rejected suggestions that refereeing decisions played a major part in England's defeat by Wales.
Last Updated: 19/03/13 5:56pm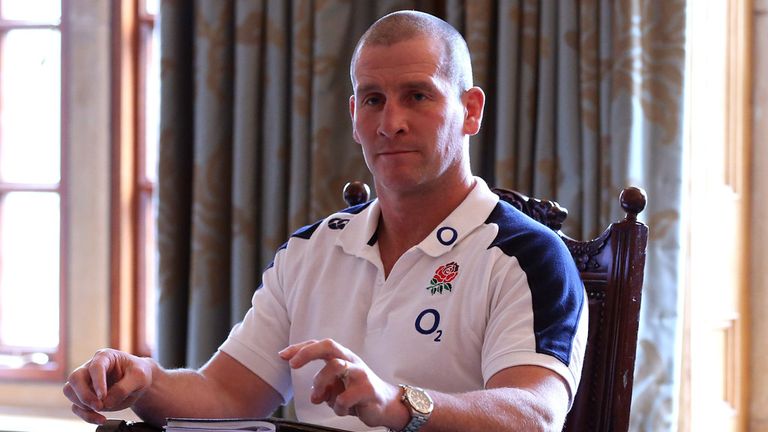 England's Grand Slam ambitions came crashing to earth in a record defeat at the Millennium Stadium and a number of key decisons did go in favour of the home side.
But the head coach told Sky Sports: "I can understand it from an England point of view to be honest, key moments in big games define the outcome.
"There were a couple of things really. One, we didn't take our opportunities, so that is what we need to do better certainly, but secondly one or two key moments went against us and that had an impact also.
"But that doesn't mean the result would have changed. It didn't help and then obviously we made a bad job worse by losing our composure and chasing the game in the last 20 minutes. So then it did feel like a drubbing, which the scoreline reflects."
New talent
Lancaster will now use the summer tour of Argentina to uncover new talent, to develop some of England's rising stars and increase the depth of players available.
"Overall when you look at the campaign we made good progress," he said. "We have a good group of players and we played some tough games during the Six Nations and to put ourselves in a position to win it was hugely pleasing.
"The next step is for our best players to go to the Lions and see how they develop under that pressure, which will be significant, and for Mike Catt and I to take another group of players to Argentina and make sure we get that depth of talent we really need to see emerge.
"It will be critical for us because we go to a hostile environment and put ourselves under pressure. That is why we want midweek games as well.
"It gives us a chance to work with a wider group of players and which players can make the transition from club to country and play and deliver in a hostile environment."