Burger contracts bacterial meningitis
South Africa international Schalk Burger has contracted bacterial meningitis after undergoing an operation
Last Updated: 28/03/13 2:26pm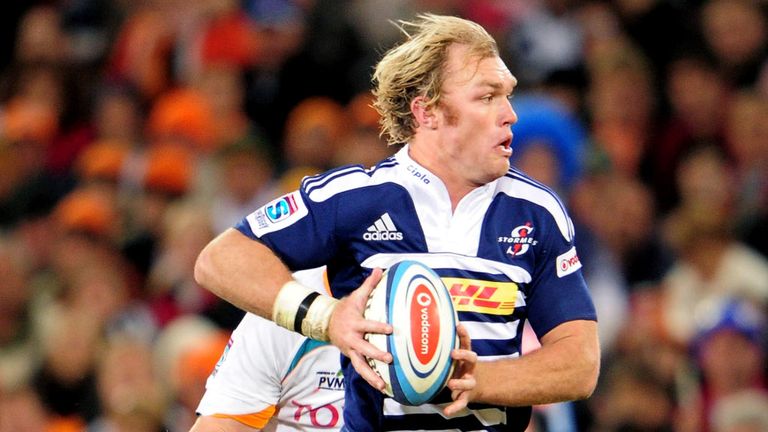 The 29-year-old Springbok and Stormers flanker had surgery to reduce pressure on a nerve that was affecting his calf muscle.
A statement read: "Given a successful recovery, he will remain in hospital for the next 14 days. It will be at least another six weeks before he will be fit for playing.
"We would like to thank the specialists looking after him, and are doing a marvellous job, as well as everyone who has sent their best wishes, given the tough time he, his wife Michele and son Schalk are going through.
"We will issue a further statement as his condition improves."
Burger, a member of South Africa's 2007 World Cup final-winning team, has won 68 caps, but he has not played since suffering a knee injury early last year.