Bleddyn Phillips hails London Welsh boss Lyn Jones as the best in the Aviva Premiership
London Welsh chairman Bleddyn Phillips wants to keep Lyn Jones after hailing him as the "best coach in the Premiership".
Last Updated: 19/04/13 7:42am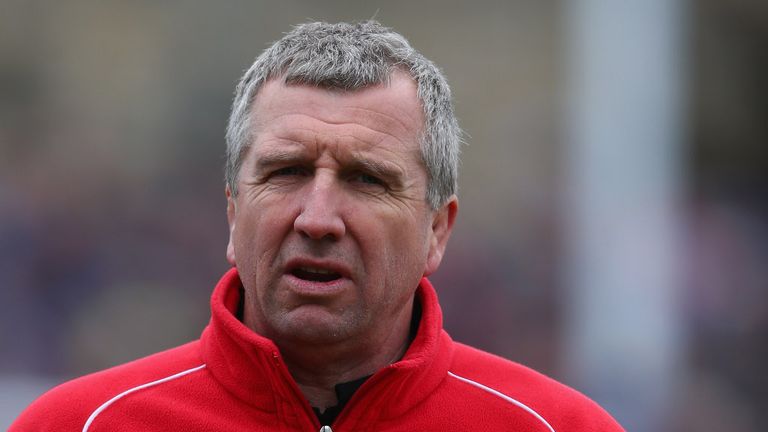 Former Ospreys boss Jones guided Welsh to the Aviva Premiership in his first season at the helm, having replaced Phil Greening in 2011.
And although the club have subsequently failed to retain their place in the top-flight, Phillips has been full of praise of Jones.
"He has been excellent for the two years he has been with us, absolutely first-class and I would say without prejudice that he is the best coach in the Premiership," Phillips told Sky Sports.
Miraculous
"To have achieve what he has done over the last couple of years has been nothing short of miraculous.
"He has had good players and great spirit within the team help him do that, but Lyn is a terrific coach and we have been very fortune to have him.
"Obviously I hope we can hang on to him but equally I would respect his wishes if he felt it was now the time to move on. I hope he doesn't but we would respect him if does."