Premiership Rugby announce format for the inaugural World Club Sevens
The inaugural World Club Sevens pools have been announced ahead of the competition at Twickenham.
Last Updated: 12/06/13 9:47am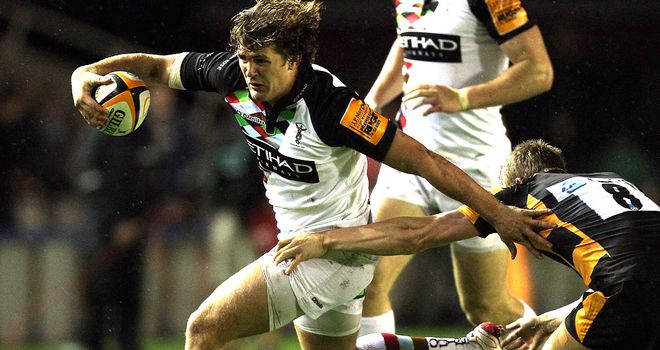 A total of 12 sides from around the world are set to compete and will be split into three pools on the first day, before being divided into three cup competitions on the Sunday.
Teams from England, the US, South Africa, Russia, Australia and New Zealand will compete and the rugby director of Premiership Rugby, Phil Winstanley, is expecting some memorable matches.
"I am delighted that we have been able to assemble a who's who of world rugby for the World Club Sevens," he said.
"This will be a truly elite event as the rugby world builds towards the return of rugby into the Olympics in 2016.
"You can already see the potential for some unforgettable clashes at Twickenham and that's before we get into day two when the different cup competitions will unfold."
The full match schedule is set to be released on Wednesday at noon with the first game of the tournament due to kick off at the same time on 17 August.
Draw in full
Pool A: Winner of JP Morgan Rugby Sevens Series, VVA Moscow Region, New York, Western Province
Pool B: Buenos Aires, Northampton Saints, San Francisco, Blue Bulls
Pool C: ACT Brumbies, Auckland, Harlequins, Kuban Krasnador