British and Irish Lions: Andy Irvine keen to move on from James Horwill controversy
Lions tour manager Andy Irvine says he is eager to move on from the decision to clear James Horwill of stamping.
Last Updated: 02/07/13 11:22am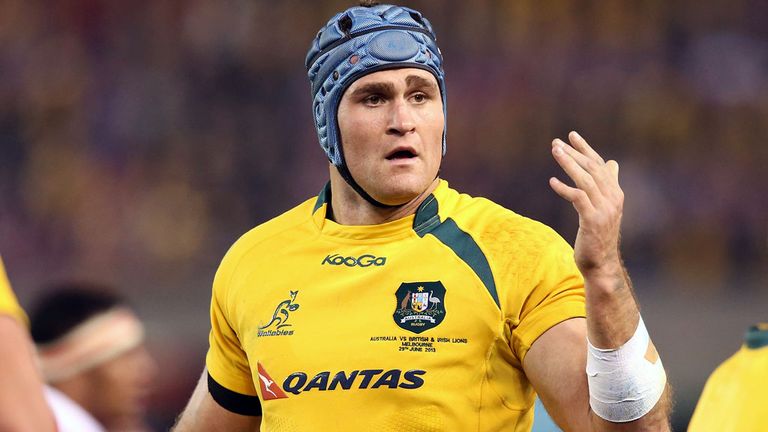 The Australia captain is free to play in the Test series decider in Sydney after the International Rugby Board's appeal of the initial decision to exonerate him was not upheld.
Horwill had been cited for allegedly stamping on Alun Wyn Jones during the first Test but was cleared after an initial hearing and again found not guilty following the governing body's appeal.
Although Irvine hinted that he personally thought the incident may have warranted punishment, he was quick to point out that the Lions accepted Horwill's non punishment.
"It's a difficult one. Just purely personally looking at it, in my view it doesn't look very clever, the ball wasn't close to it," Irvine said.
"But I've seen a hell of a lot worse in my time and it's really up to the judicial officer, he looked at all the different angles and replays.
"(Judicial officer) Nigel Hampton is a very decent guy, he's a very experienced individual. If that's his decision then we're happy to accept it."
Although the original decision was condemned by many, Irvine says that Horwill's case is not one where a consensus would be found.
He added: "You can't slap his wrist - he's either found guilty or he's innocent. If you asked 100 people (about it), you would probably get a 50/50 or a 60/40 split.
"It's not one of those where you're going to get a 95/5 decision, it was always going to be marginal. But, as I say, it's history now, it's water under the bridge.
"There is nothing we can do about it so let's move on."
Irvine also dismissed suggestions that the Lions pushed for an appeal to be made, stating that they had moved on from the incident after the orginal decision to clear the lock.
Irvine said: "We had nothing at all to do with requesting the IRB to look at it, we were as surprised as anyone when the IRB said they were going to investigate it.
"As far as we're concerned, once the judicial officer gave his decision last week, we were of the view that it was done and dusted. It's really irrelevant as far as we're concerned."