Lions in Australia: Warren Gatland stands by decision to drop Brian O'Driscoll for deciding Test
Warren Gatland is adamant his bold choice to drop Brian O'Driscoll for the final Test is "the right rugby decision".
Last Updated: 06/07/13 10:22am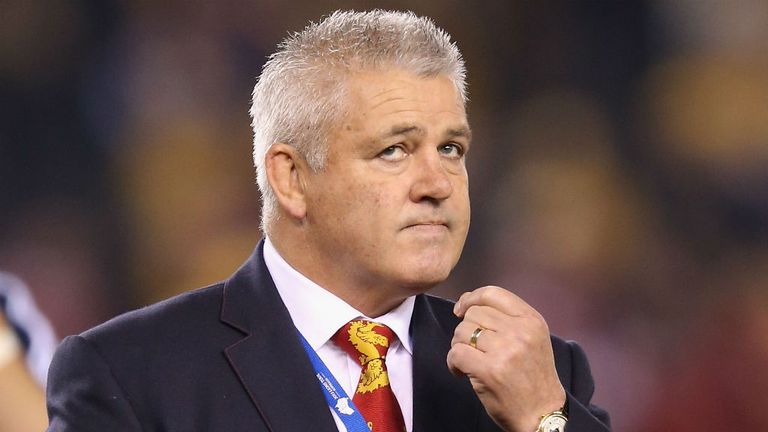 The vastly-experienced Ireland centre was not even named in the squad for Saturday's decider agaisnt Australia in Sydney, and the omission effectively ends his four-tour Lions career.
Sky Sports' Stuart Barnes, Lions legend Willie-John McBride and former Australia wing David Campese were among those to criticise Gatland's decision.
But the head coach is certain recalling Jamie Roberts and leaving out O'Driscoll altogether is the right call.
He said: "It's only hard because you are making the decision by using your head and not your heart.
"Then you realise that what comes of making a decision like that is all the peripheral stuff - not the rugby decision - because it becomes a major story or 48 hours and it becomes a debate.
"That is the process I've gone through myself. If I go back to the UK after this and say 'did I make the decision because I believe it's the right decision?' or 'did I make the decision because it was the right political decision or sentiment?'
"I have to put hand on my heart and say it's the right rugby decision. I would hate to think we had made calls on trying to avoid criticism or public favour or perception.
"He has been a big part of the story of this tour. He played in the first two Tests and he has been a part of a win and a loss.
"He is obviously very, very disappointed, as any player would be, but it's like everything, it's a learning process.
"It's kind of hard when you've been the number one in your position for so long, for 15 years, and first choice on every team you've been a part of, and on every Lions team you've been the first choice as well.
"There have been a lot of people under him who have experienced the disappointment of Brian O'Driscoll always being selected over them. It's just part of sport, isn't it?
"Sometimes it happens and we've made a really tough decision, a tough call and that's part of it."
Watch the final Lions Test live only on Sky Sports. Click here to sign up or upgrade now.