New Zealand star Benji Marshall expected to switch to union
Kiwi star Benji Marshall looks set to switch to rugby union after seeking early release from his Wests Tigers contract.
Last Updated: 18/07/13 12:49pm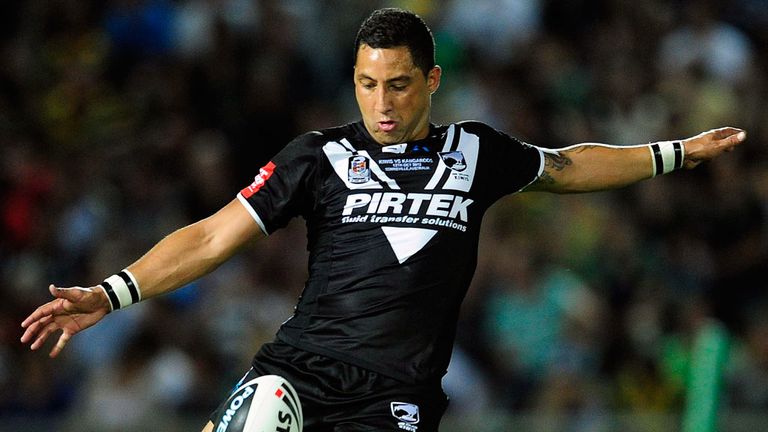 The Tigers admit they are hugely disappointed with his request which comes two years before the end of the stand-off's contract.
Marshall is one of the biggest stars in the NRL, but he is being linked with a move to Super Rugby and reports in Australia suggest he has already held talks with Auckland Blues and will also meet with NSW Waratahs.
Wests Tigers chief executive Grant Mayer said: "We believe that we have been exceptionally generous to a player that has given us wonderful service over a number of years.
"Benji has obviously made a decision that he believes is right for himself and his family. All we can do is thank him wholeheartedly for what he has done for not only the club but the game as a whole."
Marshall, 28, has been the key playmaker for Wests since making his debut in 2003. He has played 93 times for the club in the NRL and is their all-time leading points scorer.
Mayer said the board of the Wests Tigers would consider the release once they have received official notification.
"I would expect that this would be resolved relatively quickly,'' he said.