RaboDirect Pro12: Edinburgh confirm Alan Solomons appointment
Edinburgh have confirmed the appointment of Alan Solomons as their new head coach.
Last Updated: 30/07/13 4:04pm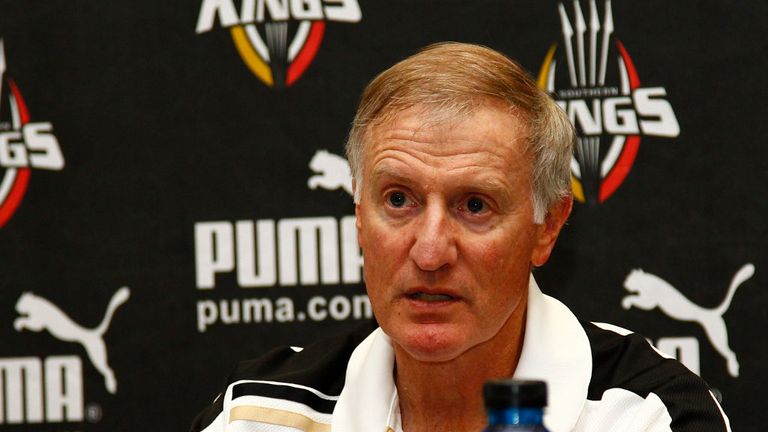 He replaces the interim head coach Stevie Scott, who will remain at the club as Solomons' assistant.
Solomans was South Africa assistant coach when the Springboks embarked on a record run of 17 straight victories in the late 1990s.
He won the Currie Cup title with Western Stormers in 1997 and spent three years with Ulster from 2001, winning the Celtic Cup in 2003. During his reign at Ulster they were unbeaten in the Heineken Cup at Ravenhill.
He worked for the IRB between 2007 and 2011 before taking the reins at Southern Kings in their maiden Super Rugby season.
Edinburgh Rugby managing director David Davies said: "I'm delighted to confirm the appointment of such experienced, respected and passionate coaches.
"In addition to attracting the undeniable quality in Alan Solomons, I'm very pleased to retain the services of Stevie Scott, whose work on and off the field in pre-season has been exceptional.
"I'm confident they will provide the foundations for our long-term objective of becoming a force on the domestic and European stage."
Solomons said: "This is a very exciting role at a club which has a huge amount of potential.
"The ambition and desire of everyone involved with the club to do whatever it takes to build its success, and the plans being put in place to achieve that, are very impressive.
"I'm very much looking forward to arriving in Edinburgh, teaming up with Stevie (Scott) and meeting the challenges head on."
Scott, who will coach the forwards, added: "I'm delighted to extend my term with the Edinburgh Rugby, a team which I have a long association with and a huge amount of passion for.
"I'm looking forward to building on the work done since the tail end of last season with a highly experienced coach. We'll put everything into getting this club back into a position we can all be proud of."
Scottish Rugby director of rugby Scott Johnson, said: "We have conducted a global search through scores of candidates who have shown a great deal of enthusiasm for helping us realise the potential in Edinburgh Rugby.
"This pair offer an excellent balance of experience, passion and success, as well as in-depth knowledge of the local and international rugby scenes, something which we are look forward seeing put to the test at Murrayfield."