Super Rugby: Wellington Hurricanes consider bringing back Ma'a Nonu to the franchise
NZRU have asked Wellington Hurricanes to re-sign Ma'a Nonu in order to keep him playing in the country.
Last Updated: 31/07/13 8:59am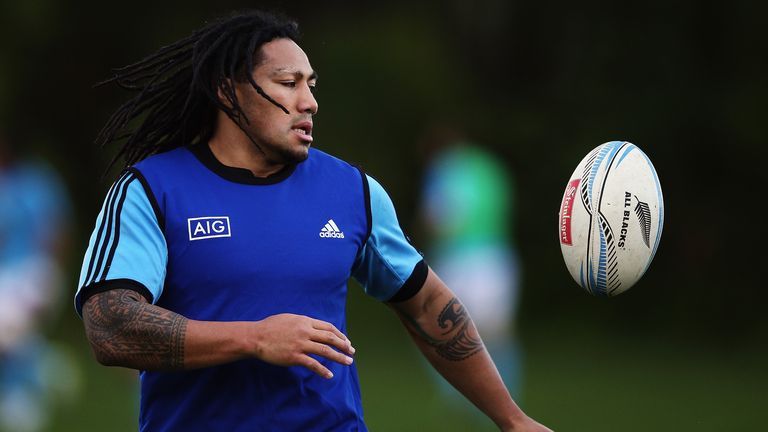 Nonu, 31, is in Super Rugby limbo with four of New Zealand's five franchises seemingly uninterested in securing his services for 2014 after two years of below-par performances for the Auckland Blues and Otago Highlanders.
He does not appear interested in returning to the Highlanders, with coach Jamie Joseph all-but writing off any chances of keeping Nonu after the player was presented with a new contract in April but has yet to sign it.
Nonu was cut loose by his hometown Hurricanes in 2011 when rookie coach Mark Hammett cleared out players he thought might disrupt rebuilding plans.
Hurricanes captain Conrad Smith, who has formed a successful centre partnership with Nonu for the national team, told reporters at an All Blacks training camp in Auckland on Wednesday that Hammett had been approached by the NZRU a month ago about taking back Nonu and had then asked Smith for his opinion.
"He said the NZRU had approached them, so the issue had not come to a head at that stage but they had obviously been sounded out and he just wanted to get my opinion," Smith said.
"It was literally a two-minute conversation. I can honestly say I don't know where it's got to or where it's at."
Smith would welcome Nonu returning to the Hurricanes.
"It is pretty unique and I don't think it will happen a lot but I am optimistic it will get to a good conclusion, just a few things have to be worked through in the meantime," he added.
Nonu met with Hammett last week to discuss his future. His initial split with the Hurricanes was acrimonious with reports surfacing he had openly disrespected Hammett, while he also had disciplinary problems on the field with multiple penalties and regular yellow cards.