Australia's coach Ewen McKenzie to focus on positives after Sydney defeat
Ewen McKenzie will focus on the positives after Australia were humbled in the opening game of the Rugby Championship
Last Updated: 17/08/13 4:07pm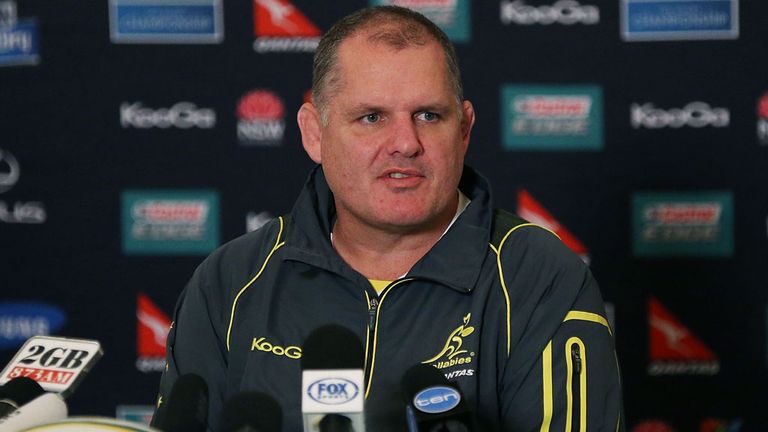 The match, which also doubles as game one of three in the Bledisloe Cup series, was McKenzie's first in charge of the Wallabies.
The second match is in Wellington next week, followed by a third game in Dunedin on October 19.
McKenzie said: "Every time you lose a game it's disappointing.
"We were level pegging there for some time but you have to respect possession.
"We didn't control the ball and they were able to play and do some of the things they're good at, and you pay a price for that.
"They are a good side, the best side in the world for capitalising on mistakes.
"They reaped the rewards for the pressure they put on. Next week's a different game.
"But we're not going to sit here and get bogged down and spin our wheels, we'll concentrate on the positives and tidy up some of the things we need to."
Australia's captain James Horwill added: "The Kiwis capitalize on turnovers, and they understand the way they want to play because they have done it for a long time together.
"They are No. 1 in the world for a reason."