Rugby World Cup: Canada confirm place at RWC 2015 with victory over USA
Canada have become the first direct qualifier for the 2015 World Cup after beating USA 13-11 in Toronto.
Last Updated: 18/09/13 2:19pm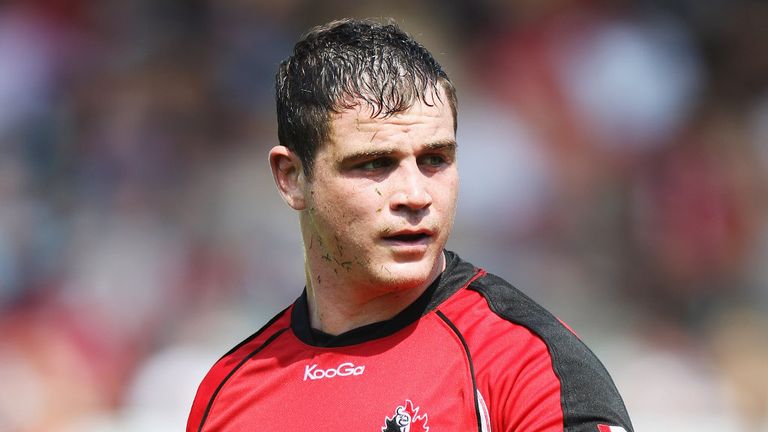 Canada won 27-9 in Charleston last weekend to give themselves a cushion, and their victory puts them through to the World Cup, 40-20 on aggregate.
They will have a tough time in Pool D where they will face Ireland, Italy, France and the as-yet unknown Europe 2 qualifiers.
They take on the Irish at the Millennium Stadium on September 19, Italy on September 26 at Leeds' Elland Road in Leeds, France on October 1 at Stadium MK in Milton Keynes, before taking on the Europe 2 qualifier - their best hope of a victory - on October 6 at Leicester City Stadium.
The USA meanwhile must now take on Uruguay home and away with the aggregate winners joining Canada in England.
The Eagles' flying wing Taku Ngwenya's put the USA in the lead early on in Toronto, but a penalty and a try from James Pritchard put Canada in front.
Saracens star Chris Wyles booted a penalty just before the break to make it 8-8.
Jason Marshall's try in the 60th minute put Canada back in front but Wyles cut the gap with a penalty on 66.
In the final minute Wyles had a chance to earn the USA's first win over Canada in seven meetings, but his penalty drifted just wide.
Canada captain Aaron Carpenter told rugbyworldcup.com: "It is an amazing feeling to know that we will be there proudly representing Canada at Rugby World Cup.
"It caps an incredible year with more Test matches and Pacific Nations Cup inclusion and I am sure it will boost rugby interest here. I am really proud of the guys."