Kieran Read expects 'big challenge' in battle for top spot in world rankings
New Zealand skipper Kieran Read says Saturday's Rugby Championship showdown with South Africa will be a titanic battle.
Last Updated: 14/09/13 10:28am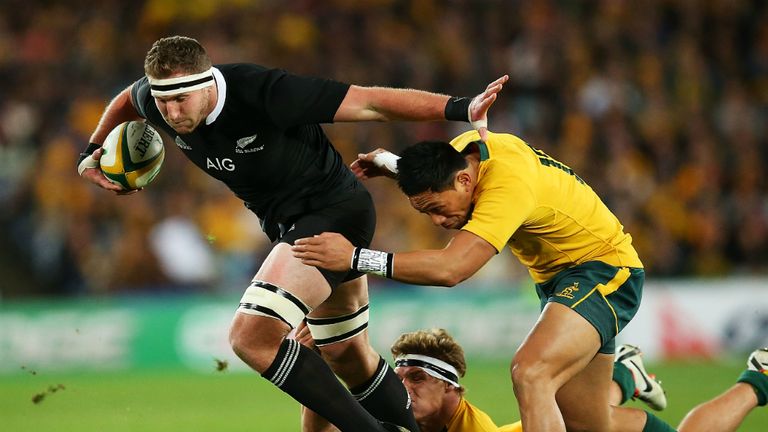 The Kiwis have not lost at Eden Park since France turned them over in 1994 and the Springboks earned a draw the same year.
Since then, the All Blacks have won 30 straight matches in Auckland but few have been as important as Saturday's clash. It is being billed as the biggest match in world rugby since the 2009 World Cup final.
If South Africa win on Saturday, they will replace New Zealand at the top of the world rankings, where the Kiwis have sat since 2009.
"We love playing here at Eden Park," Read - skipper in the absence of the injured Richie McCaw - said.
"It certainly is our home here in New Zealand but I think it's more about us coming out and performing and doing what we can. I guess if we keep winning, that's what we want to do."
"It's awesome to be at Eden Park from our point of view. I guess it's our biggest test for a long time so we're really looking forward to it."
Pride
The Springboks lead this year's Rugby Championship on 14 points, one ahead of the All Blacks, with both sides unbeaten.
Heyneke Meyer's side have been more expansive than recent Springboks teams, and Read says the All Blacks are ready for that.
"They still pride themselves on their set piece and chasing kicks and being physical and that's something they will continue to do," he said.
"I guess they have shown they can play with the ball and score tries which is a threat as well but I would expect them to still come at us in the forwards so that's the challenge for the boys up front.
"It's certainly a big challenge. I think both teams are playing pretty good rugby at the moment. Both camps have got a bit of confidence.
"As a team, we know the challenges ahead but we're confident in our abilities and know that we can play a lot better than we have done. So it's going to be a good test."
You can watch New Zealand v South Africa live on Sky Sports 3 from 8am on Saturday.