ERC insists solution still possible over future of Heineken Cup
ERC chief Derek McGrath says the "door is still open" to the top-flight English and French clubs over the Heineken Cup.
Last Updated: 30/09/13 3:58pm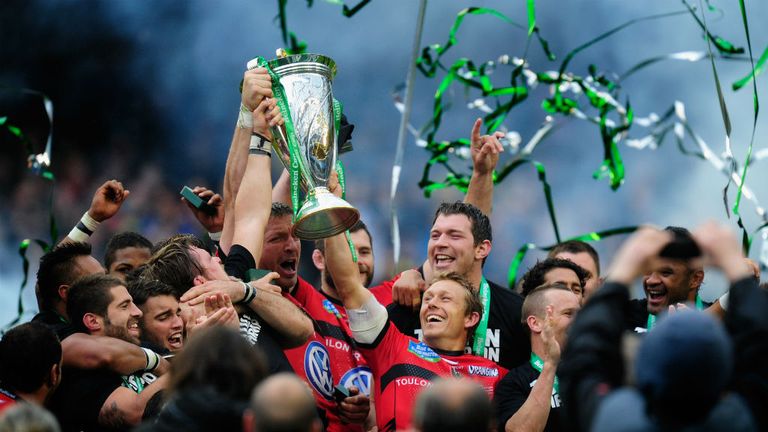 Premiership Rugby and Ligue Nationale de Rugby announced last week that they will set up a new competition - the Rugby Champions Cup - next season, and they have invited the Celtic and Italian teams to join them.
The unions of Wales, Scotland and Ireland however say they will not allow their clubs to appear in the breakaway competition as it is not sanctioned by the IRB.
The ERC has invited all parties to talks on October 23 and 24, but the French and English clubs have already stated they do not intend to attend and the situation appears to be at an impasse.
ERC chief executive McGrath insists that a solution to suit all parties is possible.
"ERC supports and wishes to encourage everybody back to the table. There is a lot of activity going on to try to find solutions," McGrath said at Monday's launch of this season's Heineken and Amlin Challenge Cup in Cardiff.
Critical
"We have stated many times that we absolutely believe that we will only find agreement when we have the full engagement of all the parties around the table. We haven't had that yet.
"We haven't had engagement and we haven't had negotiation, which is critical to find progress. The door is still open to find solutions.
"There is still time, but all parties bear a responsibility to find those solutions, and walking away is not respecting the obligations to those, in particular, who are not sitting at the table - the fans, the players, the sponsors - who have a significant interest in the future of the competitions.
"We would like to get solutions as soon as possible. The meeting we have called for October 23 and 24 is not that far away if we can get proper engagement. We would encourage everyone to get back to the table because solutions can be found.
"We absolutely believe the future is best served by doing what we have all been doing for 18 years. I sincerely believe it is in everyone's best interests to come to the meeting."
The Heineken Cup is live only on Sky Sports and begins on Friday September 11