Richard Cockerill believes England could suffer in dispute over Europe
Richard Cockerill believes players will remain loyal to their clubs over England as the dispute over Europe rumbles on.
Last Updated: 01/10/13 11:46am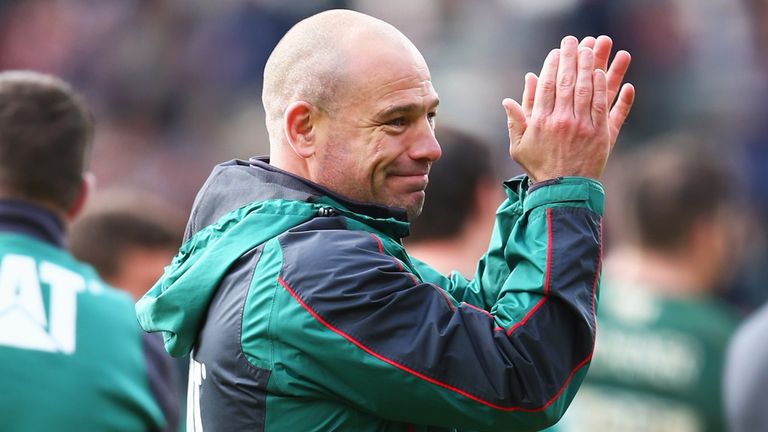 It emerged that players could be banned from Test rugby by either their clubs or the Rugby Football Union if plans for the breakaway Rugby Champions Cup go ahead.
The dispute with European Rugby Cup overshadowed the launch of the 19th - and almost certainly last - Heineken Cup at the Millennium Stadium in Cardiff.
ERC have urged the Anglo-French alliance to resume talks next month, but their determination to establish the Rugby Champions Cup next season is likely to take the conflict to court.
Approval for the breakaway, which the Aviva Premiership and Top 14 clubs have invited all Celtic and Italian teams to join, is required from the RFU and International Rugby Board.
The clubs or the RFU could deny players involvement in Test rugby, and Cockerill insists England would suffer most from such an outcome.
"Players are contracted to their clubs, winning the Premiership is our bread and butter, that's what we do," Cockerill said.
"The hypothetical question that if the union doesn't support that and excludes every Premiership player from playing for England, then it will do very well to sell out Twickenham using players from the Championship.
"That's why this has to work. It could go to the 2015 World Cup without any players. That'll work well."
Cockerill would welcome a Pan-European competition featuring all nations, but views the demand that teams in the RaboDirect Pro12 must qualify as non-negotiable. Under the current system only the weakest Irish and Welsh sides are excluded.
"It's very important that all countries are represented, but that has to be on the right terms," he said.
"Premiership teams are battling hard every week to qualify for Europe and that affects you for the next 12 months.
"Why is it all right for Leicester, Bath or Wasps to miss out on Europe, but it's not all right for Munster or Leinster to miss out?
"If you want to be in the best tournament, you should qualify for it. If you're in the top six of the Rabo you're in it, if you're not you're not. Makes sense to me."