Heineken Cup: Glasgow boss Gregor Townsend excited for Heineken Cup campaign
Glasgow boss Gregor Townsend is confident that he has a squad capable of challenging on two fronts this season.
Last Updated: 02/10/13 3:34pm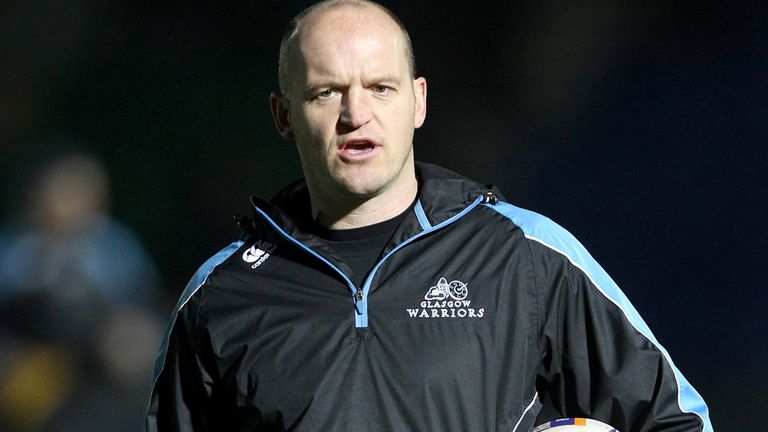 The Scottish club have started the season in superb forming winning each of their four games to top the RaboDirect Pro12 standings at this early stage.
With European competition now on the horizon, Townsend acknowledges it will be physically demanding for his players, but believes his side can more than hold their own in both tournaments.
"We'll see (if we have a squad capable of going on both fronts), we believe we have," he told Sky Sports. "Last year we used 51 players, we got to the semi-final of the Pro12 , our domestic competition.
"We didn't do as well in Europe, we won our last game against Northampton but before that we didn't have 80 minute performances so that's what we need to do this season."
The first chance to impress comes in France when Glasgow travel to face the reigning champions Toulon and Townsend expects a difficult game but an atmosphere to savour.
"We can't wait for that game, we're playing Toulon in Toulon in one of the best stadiums, one of the best atmospheres you can play in as a club player," the former Scotland back said.
"It's up there with Test rugby so we know how tough it's going to be, they've got a fantastic side but we're going to go out there with nothing to lose and really give it our best shot.
Challenge
"It's very difficult (to reach the knock-out stages), you've got to do well over those first two games so whether it's picking up one win, two wins, bonus points you still come back into the tournament with a very good chance of qualifying.
"We're up against some very good teams, Toulon obviously, Cardiff with their history of the British Lions and Exeter are a really tough team to beat, we played them in pre-season so we know that's going to be a real challenge as well."
The Toulon game will mark a return for Townsend, who played in France for a number of years representing Brive, Castres and Montpellier - an experience he thoroughly enjoyed.
"Yes, I went from Northampton to Brive originally," explains Townsend. "It was more about improving as a player and learning and I seemed to improve in different environments.
"Then the game really took off in France. In the last five to 10 years it's become more popular than football and you see the crowds they get there. I used to love the colour, the atmosphere - when French rugby is at its best it's the best club sides, the best atmospheres you get in world rugby.
"It's not always like that. You can get some poor games, you get some inconsistencies, you can get some violence every now and again in matches but it is a fantastic spectacle when it's at its best."
Now though, Townsend's focus is on continuing Glasgow's impressive form and guiding them to the knockout stages of the Heineken Cup for the first time.
"It's about time that we got out of our pool, that's our target," he added. "Once you get out of your pool you've got three knockout games but we know we've got a tough group but we believe we've got the squad that can get out of the pool."
You can watch Toulon v Glasgow live on Sky Sports 2HD on Sunday 13 October