Autumn internationals: New Zealand's Steve Hansen frustrated by England hype
New Zealand head coach Steve Hansen has revealed his frustration at the hype ahead of facing England on November 16.
Last Updated: 29/10/13 11:49am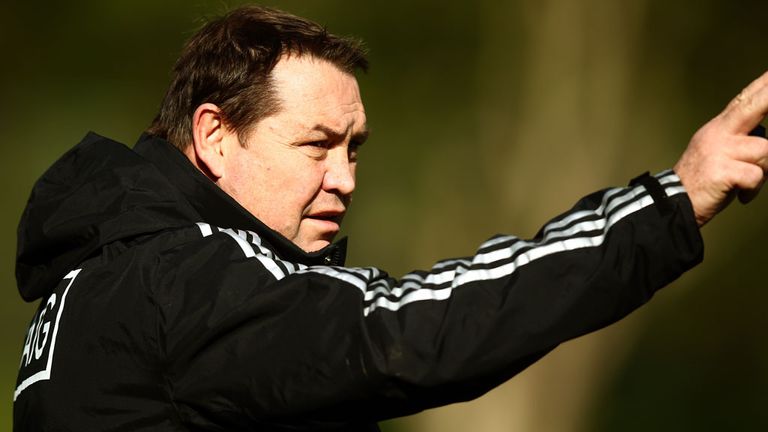 The All Blacks were surprisingly defeated 38-21 at Twickenham last year in a rare loss since Hansen took over the role in 2011.
Beginning their November schedule against Japan this weekend, Hansen insists all his focus is on New Zealand's game in Tokyo.
"I've heard a lot of people talk about England," Hansen told Fairfax NZ News.
"But we've got to play Japan, then France, and they're not a bad side.
Frustrated
"England aren't even on my mind at the moment. I get a bit frustrated hearing about England.
"We'll deal with them in England week."
Whilst the All Blacks are expected to win against Japan, Hansen is wary of the threat his opponents will pose with a high-tempo game and the dangers of losing control on the match.
"It is fast, and we've got to be careful we don't get caught up playing a helter-skelter game that hasn't got control in it and hasn't got the physical intensity we need to put on them," added Hansen.
"There has to be a physical component, we have to do our core roles really well, and play the game we want to play rather than the harum-scarum stuff."