Super Rugby: South Africa want six teams in competition from 2016
SARU president Oregan Hoskins says they must have six clubs in Super Rugby from 2016 or they 'will look north'.
Last Updated: 29/10/13 12:14pm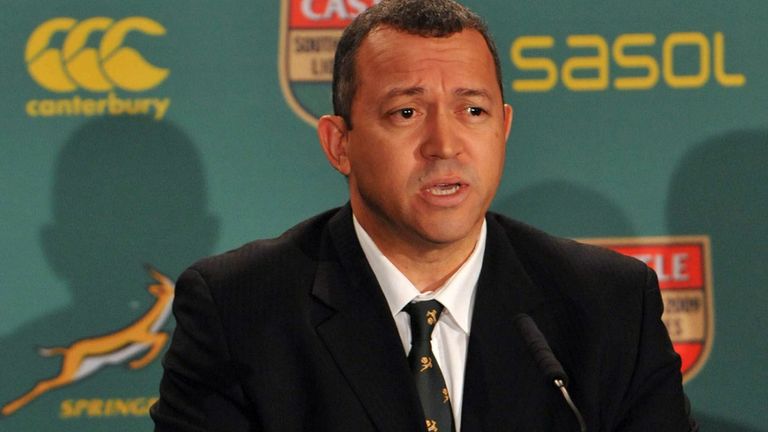 The SARU came in for stinging criticism when it was forced to relegate the Lions in favour of the Southern Kings in 2012, after SANZAR refused to expand the three-nation, 15-team Super Rugby competition.
New Zealand, Australia and South Africa all have five clubs in Super Rugby but Hoskins says South Africa won't accept anything less than six teams when a new deal and restructured format is expected after the 2015 season.
Hoskins said: "As far as I am concerned, it is not even an issue for us. It is six or nothing when the new broadcast deal comes into effect.
"People didn't believe us when we said how serious it was until we had to forsake one of our provinces out of the Super Rugby.
"We have to do everything it takes to ensure our teams play in whatever competition. If it is not SANZAR then we have to look north."
Hoskins says South Africa bring more money to Super Rugby than its southern hemisphere partners, therefore enforcing its worth.
"South Africa is the partner and the brand which is the biggest in the southern hemisphere in terms of commercial value, brand value, bums on seats, television viewership, the number of players we have," said Hoskins.
"So I am hoping that we are being accommodated within SANZAR. We are being told that we are being accommodated."
Hoskins favours expanding to an 18-club league, with six teams from South Africa and New Zealand, five from Australia and the inclusion of a team from Argentina.