QBE Internationals: Stuart Lancaster focused on rugby's 'greatest challenge'
Stuart Lancaster says England must believe they can conquer rugby's "greatest challenge" when they face New Zealand.
Last Updated: 12/11/13 5:39pm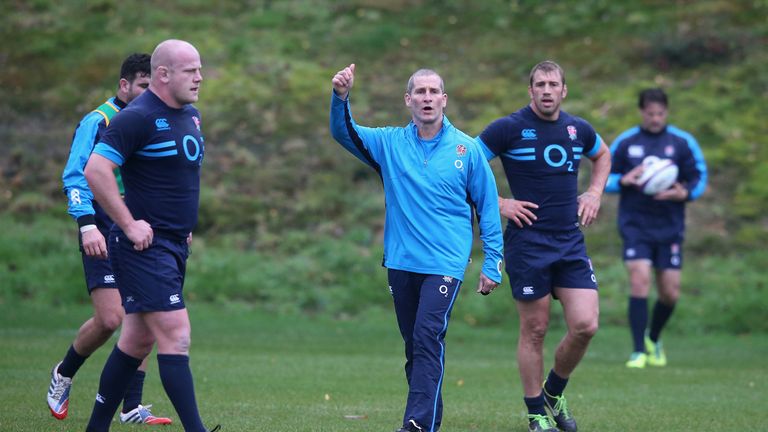 The All Blacks have lost just one of their last 33 matches - last year's fixture at Twickenham when England triumphed 38-21, one of their greatest ever victories.
Head coach Lancaster says that England have to develop a mentality where they are convinced they will beat the All Blacks if they are to win the World Cup on home soil in 2015.
They have won nine of their last 10 matches and are ranked third in the world, but the match with the mighty Kiwis will show England where they really are.
"New Zealand are a team apart, but if we want to be genuine World Cup contenders we've got to have the belief that we can win these games," he said.
"There is the pressure and expectation of delivering against the best side in the world.
"To back ourselves to win a World Cup in England we have to have confidence to play sides like New Zealand.
"We are playing them four times over the next six months. That will gives us a good barometer to see where we are.
"When you play the best team in the world you are in for a huge physical, mental and technical examination. They have gone to Johannesburg, Sydney and France and won. They are used to it.
"But we have won our last six games at home - we're a young side with a growing confidence within it."
Inexperienced
Compared to the All Blacks, England are hugely inexperienced. The XV that started against Argentina on Saturday had 287 caps. New Zealand's team which began their victory over France had a staggering 853.
"We will still have a pretty young, inexperienced team come Saturday, but we will be hugely motivated by the greatest challenge in rugby," Lancaster said.
"Last year, even though we'd lost two games when we played New Zealand we still had the strong self-belief that we could beat them.
"Retaining your self-belief is the most important thing and sometimes, after losing a couple of games, it starts to waiver, but it never did at that point.
"Mentally, we are in the same place we were last year. We had that inner confidence last year and we've got the same inner confidence this time.
"But we still recognise that we've got to put in a level of performance that is above and beyond our wins against Australia and Argentina so far this autumn."
Watch England take on the All Blacks on Sky Sports 1 on Saturday, with coverage beginning at 1.30pm.