Northampton confirm England prop Alex Corbisiero will have knee surgery
Northampton have confirmed that England prop Alex Corbisiero is to undergo knee surgery.
Last Updated: 14/11/13 4:52pm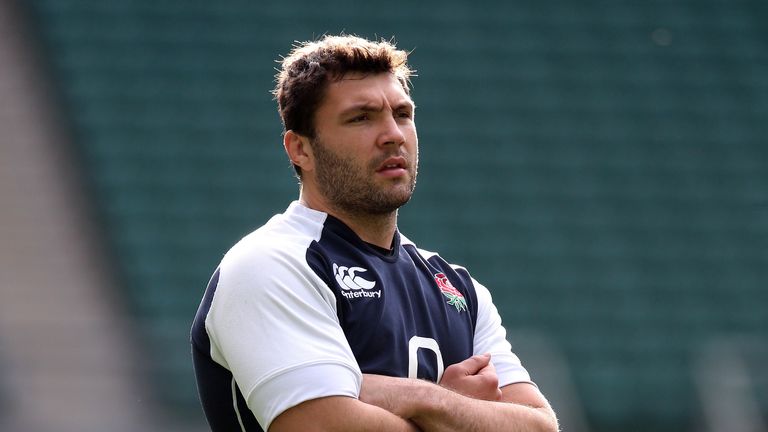 Corbisiero has a history of knee issues, missing the majority of last season before coming back in time to play for the British and Irish Lions against Australia.
The 25-year-old scored the first try in the third Test and has played a prominent role for Northampton so far this season since joining from London Irish.
But after being ruled out of England's opening match against Australia this November, Corbisiero returned off the bench against Argentina only to be struck down by injury once more.
"I think he's having a cartillage operation and it's his good knee as such that he's having it on this time. Hopefully they'll tidy it up," Saints forward coach Dorian West told the Northampton Chronicle & Echo.
"He'll work hard. He's a good player, he's a bright lad, he knows what he needs to do to get himself back into the right shape to play and I'm sure he'll do that quicker than people expect."
West was reluctant to put a timeframe on when Corbisiero could return from his latest setback, with key Heineken Cup matches for Northampton on the horizon in three weeks time.
"You never know with things like that. It depends what they've done to him, what the recovery time is and what rehab he can do," added West.
"There's lots of different issues but he's surrounded by good people and he'll be back as soon as possible."