RU: Shaun Edwards says the ref must keep control when Wales play Tonga on Friday
Wales assistant coach Shaun Edwards says referee Mike Fraser will have a key role to play on Friday.
Last Updated: 19/11/13 12:08pm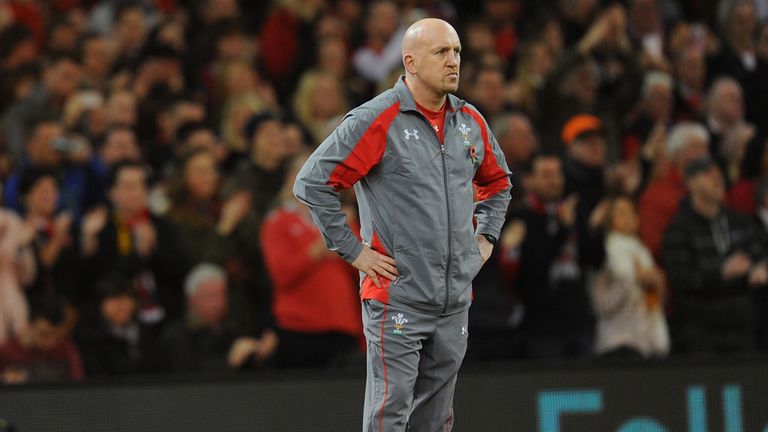 The South Sea Island team had prop Sona Taumalolo sent off for fighting with Yoann Maestri, who was also red-carded, during the 38-18 loss to France on Saturday.
And Taniela Moa was sent to the sin-bin for elbowing Dimitri Szarzewski in the same match.
However, Edwards is hopeful that New Zealander Fraser will be able to maintain order on Friday and also stressed that his own side must keep their discipline.
"One of the most important guys this week is the referee, and I am really pleased that Mike Fraser is coming over from New Zealand," said Edwards.
"If I am honest, the South Sea Pacific Islands have a real reputation, which was cemented a little bit on Saturday with the Fiji (who had five players sin-binned) game and Tonga game, (for) some unsavoury incidents at times.
"It is really vital that we keep our discipline, but it is also vital the referee protects our players. That's why I am so pleased that he (Fraser) is coming over.
Fraser a good referee
"I've seen him in the ITM Cup and he is a really good referee. I am sure he won't put up with any nonsense, because it is something that has occurred more than once.
"I think Saturday was a little bit of a reminder, both the Fiji game and the Tonga game, that it can boil over at times and it is vital that we, in particular, keep our discipline."
Edwards also confirmed that head coach Warren Gatland is likely to tinker with his starting line-up in order to give some different players a chance.
"You would expect some changes," said Edwards. "It is important we also develop players for the future.
"You can't just have a first XV, can you? That has been proven recently with the number of injuries we've had."