Warren Gatland: Wales must develop Southern Hemisphere attitude
Warren Gatland says he is trying to instil 'a never-say-die approach' into his Wales squad
Last Updated: 27/11/13 12:29pm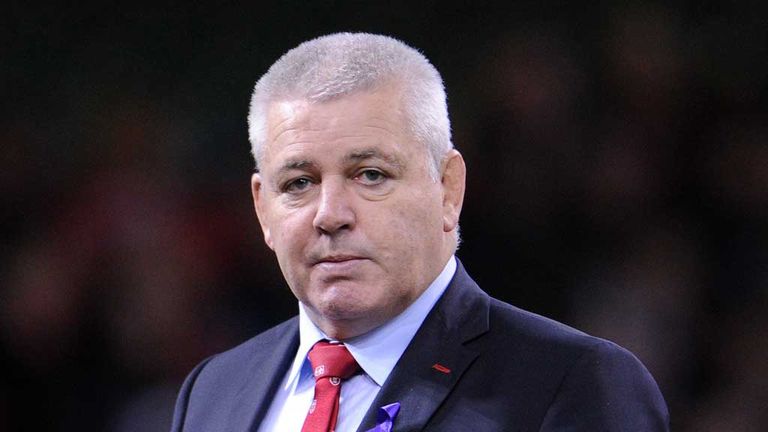 Gatland says this was evident at the weekend when New Zealand's union and league sides enjoyed last-gasp victories over England and Ireland respectively.
Wales face Australia on Saturday hoping to end a run of eight straight defeats against the Wallabies dating back to 2008.
And Gatland said: "They (Southern Hemisphere nations) have that never-give-in attitude. We saw it in the rugby league as well over the weekend.
"I can only talk about my own experiences. You fight until your last breath with everything you've got. That's the mindset.
"You try to bring that same attitude into the squads you are dealing with.
"With the Welsh team we've worked hard and are in great shape physically, and it's about transferring that into the little one per centers that we are now talking about.
Improvements
"There have also been other improvements and it's just about those little fine margins and making sure we keep working on those. Then with a bit of luck you get across the line.
"You have to play for 80 minutes and there are periods of the game where they are going to come at you and you are going to have to soak up some pressure. It's going to be physical.
"The game at the very highest level is based in certain matches on a lot of emotion, and you have to bring that emotion with you.
"Two contrasting levels of emotion were in the Ireland-All Blacks game. You saw a level of emotion from Ireland, while the All Blacks probably weren't at the same level in the first half. They probably brought a bit more in the second half.
"That is what I learnt from the Australia experience, that emotionally it's difficult to get the very highest level, and if you can on one or two occasions in a year that potentially makes the difference between winning and losing."