Dan Lydiate backs Wales to win third straight Six Nations title
Dan Lydiate believes Wales are better prepared than last year for the defence of their Six Nations crown.
Last Updated: 01/12/13 10:57pm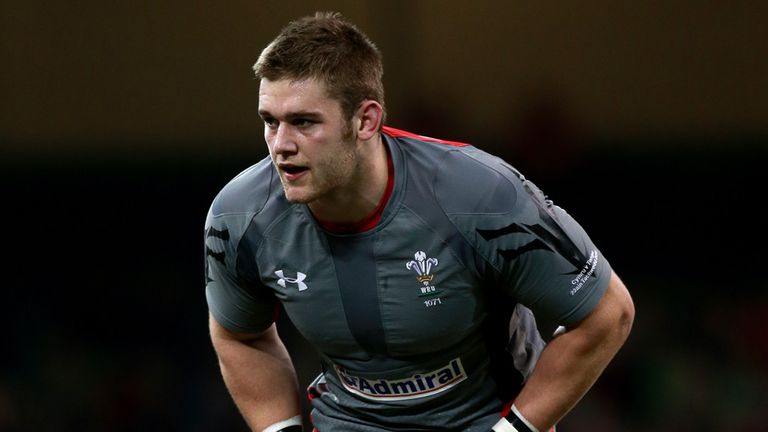 Warren Gatland's side suffered a four-Test whitewash in the 2012 autumn international series before bouncing back to retain their Six Nations title with a comprehensive win over England in the decider.
Wales did manage wins over Argentina and Tonga this month before losing a titanic battle against Australia on Saturday, and Lydiate insists they will be "ready to go" in February.
"It is better than last autumn," said the British and Irish Lions flanker. "We have picked up a lot of injuries during this campaign, and some young players have come in and have done themselves justice.
"That bodes well for the future, and although we lost against Australia we can move on again and come back for the Six Nations and be ready to go."
Wales were pipped 30-26 by the Wallabies in Cardiff in an all-action encounter, and Lydiate conceded that his team struggled to keep pace with the like of the mercurial Quade Cooper.
"It was a classic Test match that could have gone either way at the end," he added. "We are gutted.
"Looking after the ball and making correct decisions at the right time is not something we managed to do.
"We have been in this situation so many times, which is so disappointing, but it shows great spirit to keep playing for 80 minutes. I know we keep saying it, but we are not far off.
"The speed of ball is just so quick.
"You think there is a ruck there and it will be slow ball, but as soon as you make a tackle you just see the ball flying out and at times it is really hard to defend against.
"It is so hard to defend against someone like (Wallabies fly-half) Quade Cooper because you don't know if he is going to pass, or when you think he will take it into contact, he pulls the pass out the back of the hand.
"These are the best players in the world, so you can't give them any sort of chance because they will punish you.
"When we played against the Reds for the Lions, he was real quality for them. I remember saying at the time I thought he would be back in the squad by the end of the Lions tour, but that did not happen.
"They do miss a quality player like him, and it shows what he can do when he plays."
Wales centre Scott Williams underlined Cooper's impact on the contest, admitting: "It is like chasing shadows. He is an outstanding player.
"It was definitely as hard as anything defending-wise because they have so many threats in attack.
"They have individuals who are outstanding world-class players, so it's hard to be sure what they are going to do, so you have to try to second-guess them. I thought our defensive effort was good, and we did well to stay in the game.
"It felt like we were tackling, tackling and tackling in the first half, but when we had a bit of ball after the break we put them under pressure."