Ex-rugby player Gareth Thomas supports Tom Daley over coming out
Former rugby player Gareth Thomas has offered his support to Tom Daley after the diver came out.
Last Updated: 03/12/13 4:52pm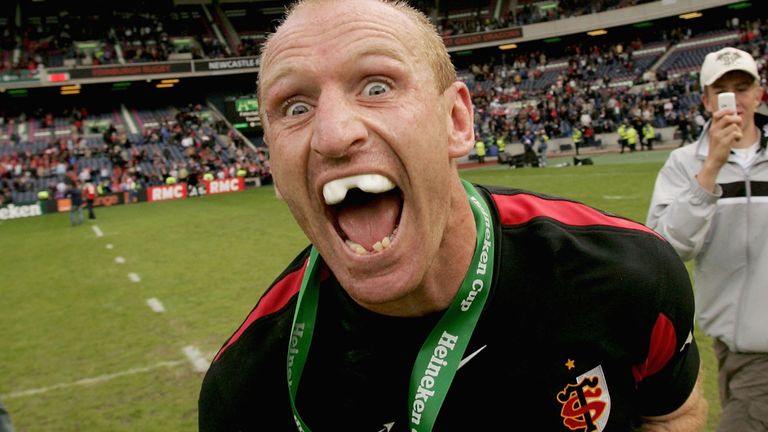 Thomas, 39, represented Wales in both codes of rugby and famously announced he was homosexual in 2009.
Speaking on his sport social network Sportlobster, Thomas said of Daley's YouTube revelation: "I don't think someone coming out is enough - I think it's his story after coming out that will inspire others.
"If he goes to Rio and wins the gold medal and has a fantastic life after that it will show other athletes that being honest and open is a good thing to do.
"Hopefully he can re-focus now and concentrate on his sport and show that being a gay athlete doesn't define who you are.
"Tom now needs to be true to who he is and not be who anyone else wants him to be. He has a big responsibility as he is now potentially responsible for many people having the confidence to come out publicly about their sexuality.
Positive message
"What Tom has done is very significant in other ways, because he's so young and he's fairly near the start of his career - it's a great positive message to the world.
"For him to do it at such a young age is not only testament to him but to society. When I was playing it just wouldn't have been possible to come out at his age in the rugby world.
"It was very much a different place then and I wouldn't have found the acceptance that I found when I eventually did do it."
Thomas, who is being played by Mickey Rourke in a film about his life, added: "Tom is a great diver and this is just a declaration of who he is sexually, not a declaration of who he is as a person.
"I've watched him in the Olympics and, like most of the nation, felt like I was standing on the edge of every diving board with him.
"I know he's a hugely successful young lad with a great life ahead of him. I just hope that this announcement makes his life even better."