Exeter Chiefs back Ian Whitten agrees new two-year contract
Exeter Chiefs back Ian Whitten has agreed a new two-year contract with the Aviva Premiership club.
Last Updated: 06/12/13 2:37pm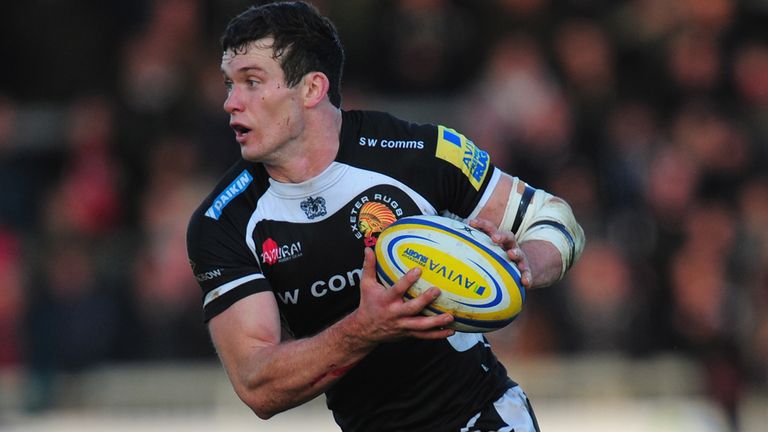 The 26-year-old Irishman joined the West Country club in 2012 from Ulster and has scored two tries in 34 appearances.
"Signing on again was a fairly easy decision for me to make," said Whitten, who won two Ireland caps on the 2009 tour of North America.
"I've had two good years here already and hopefully I'll have two more good years.
"At the moment I feel I am doing well; that I'm improving as a player and I like where the club is going.
Going forward
"The systems they have in place are good ones, I like the way we play, so I can only see success for the club going forward."
Chiefs head coach Rob Baxter said: "We're really pleased that Whitts is staying with us. Not only is he a great player, but he's been a great character ever since he arrived.
"He's a very popular member of the squad for lots of reasons. Some of them are to do with what a good rugby player he is and some of them are do with the character he is.
"As I said, we're really pleased to have him around for another two years because we also believe he's a guy we still see as improving all the time.
"We want guys who have bought in to what we are trying to do here and be part of where we are heading as a club."