Racing Metro cancel plans to play Toulon at Stade de France
Racing Metro have announced they have moved their Top 14 clash against Toulon away from the Stade de France.
Last Updated: 08/12/13 3:30pm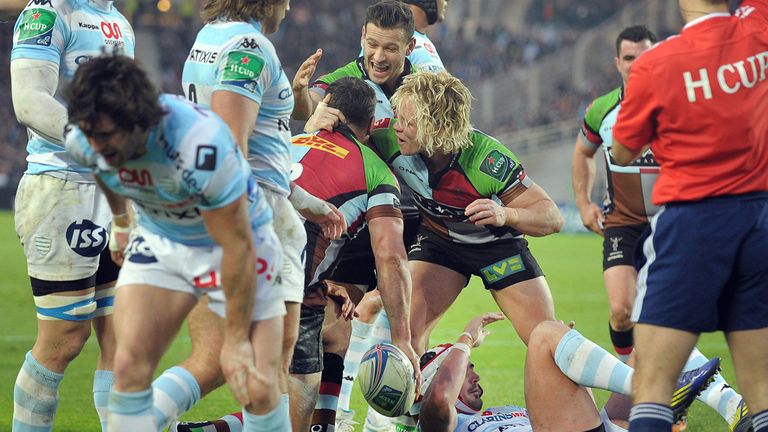 Club officials revealed they were embarrassed by the 32-8 thrashing against Harlequins in the Heineken Cup on Saturday, insisting the team "do not belong" at the French national stadium.
They have reacted by moving their fixture against European champions Toulon on December 29 to a more modest stadium in Colombes.
A club statement read: "In light of the result against Harlequins on Saturday this has forced us to accept we are not a part of the great teams of the moment.
"The Stade de France is reserved for such teams and we do not belong there.
"Thus Racing-Metro has decided to cancel our match with Toulon which was due to be played there on December 29 and play it instead at Colombes, our historic ground, where we hope to rediscover our form."
The club were also having difficulty in selling tickets for the game at the 80,000-seater stadium despite launching a huge promotional campaign.
Racing Metro have already played Parisian rivals Stade Francais at the Stade de France, but the match attracted only 32,000 spectators.