Aviva Premiership: Brett Deacon reveals he was fortunate not to have suffered heart attack
Brett Deacon was told he was "lucky to be alive" after contracting a severe case of immune system disease lupus.
Last Updated: 20/12/13 3:00pm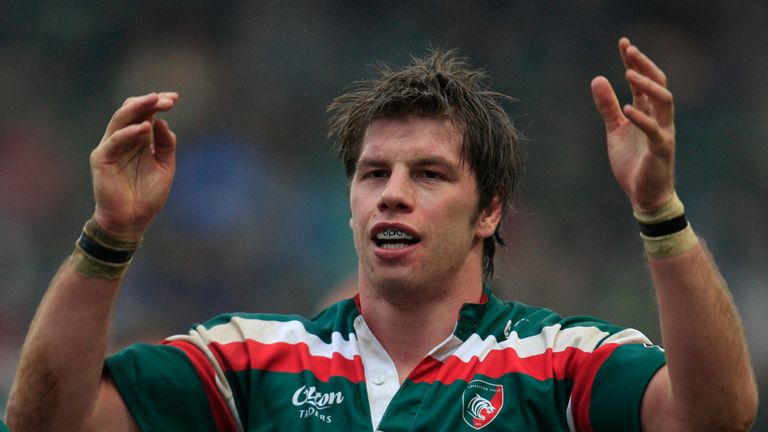 The 31-year-old announced his retirement on Wednesday on medical advice and has assumed a role in the Tigers' academy.
Deacon revealed doctors told him he was fortunate not to have suffered a heart attack as a result of his symptoms.
"The specialist said with the amount of clots I had I was lucky to be alive, with the potential for heart attacks," said Deacon.
"It's tough having to retire through illness, but first and foremost comes your health."
Deacon first alerted club medics to a problem after brother Louis' Leicester testimonial at Welford Road in April.
"I flagged it up after my brother's testimonial game because I felt so so strange and couldn't breathe properly," he said.
"That would have been interesting had I collapsed during the game.
"I went for some tests and had to go on blood thinners instantly, which I will be on for the rest of my life."
After 116 Leicester appearances either side of a stint with Gloucester, Deacon said: "First of all I was a supporter as a local boy and that's how it all started.
"To then actually play and alongside your brother is all you aspire to doing.
"Looking back now, I'm really proud to have done it."