Premiership Rugby announces six new faces to be inducted into Hall of Fame
Premiership Rugby has announced six new members will be inducted into its Hall of Fame later this month.
Last Updated: 02/01/14 1:19pm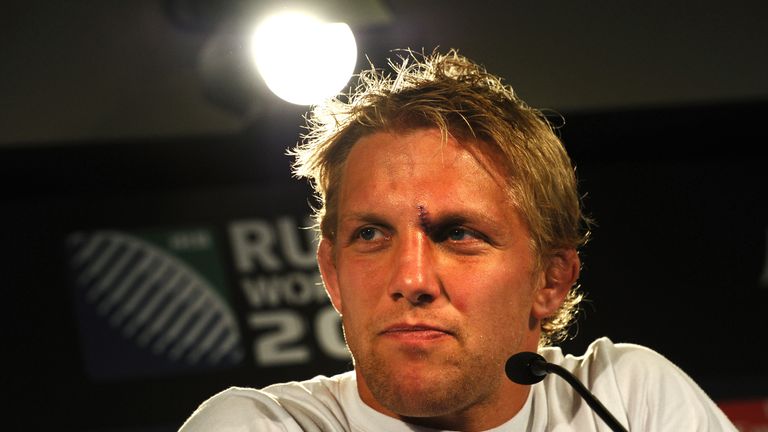 Tom Walkinshaw, Martin Johnson, Rob Baxter, Ed Morrison, Lewis Moody and George Chuter will become part of a select group of players, coaches, officials and administrators of the English game at a ceremony in London on January 22.
Johnson, Baxter, Morrison, Chuter and Moody will be present, while Walkinshaw - who passed away in 2010 - will be represented by his son Ryan, currently the majority shareholder at Gloucester Rugby.
"The six men represent a who's who of professional club rugby in England and we are delighted to welcome them into our Hall of Fame," said Phil Winstanley the Rugby Director at Premiership Rugby.
"In the list we have two Rugby World Cup winners, one of Aviva Premiership Rugby's leading coaches, a man who refereed a Rugby World Cup Final, a player who played more than 200 Premiership matches and a club owner who left an indelible mark on the game here in England. A formidable line-up.
"The Hall of Fame Dinner has become a significant date in the rugby calendar as it gives us a chance to look back on 18 years of professional rugby in England."
Criteria to become eligible for inclusion in the Premiership Rugby Hall of Fame are: Players must have been retired for at least one season, have played more than 150 matches for a Premiership club and the core values of teamwork, sportsmanship, discipline, enjoyment and respect both on and off the field.
Premiership Rugby also considers administrators, coaches, referees, media and rugby personalities who do not meet the playing criteria but have made an exceptional contribution to Premiership Rugby.