IRB axes controversial 'yes nine' rule at scrums
The IRB has announced another experimental change to the scrum engagement laws with the axing of the 'yes nine' call.
Last Updated: 07/01/14 3:13pm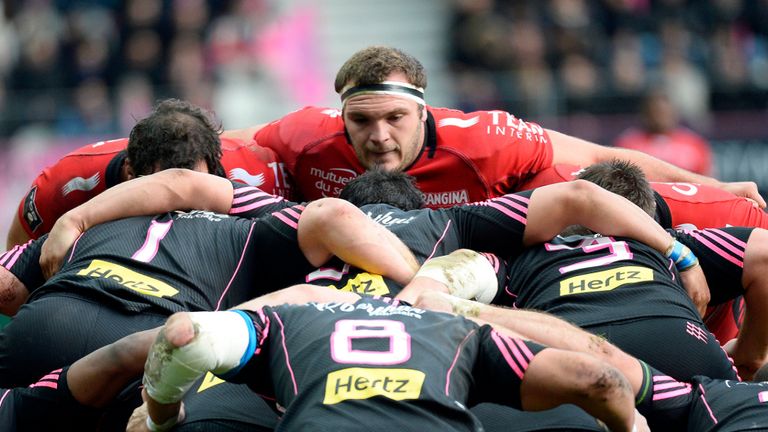 The IRB has been trying a number of different methods to improve scrums.
In the latest change, which comes into immediate effect in this weekend's Heineken and Amlin Challenge Cup matches, referees will no longer say "yes nine" to the scrum-half. Instead, the referee will give the scrum-half a non-verbal signal that he is allowed to put the ball into the scrum.
The "yes nine" rule was unpopular with some because it gives the defending pack a clear indication of when to expect their opponents to start their attack in the scrum.
In a statement the IRB said: "Following an initial review, including consultation with national coaches and referee managers, it has been decided that referees will adopt a non-verbal communication to scrum-halves for the introduction of the ball. This is in accordance with the relevant law (20.5 Throwing the Ball Into the Scrum).
"The change is effective immediately and will include this week's Heineken Cup and Amlin Challenge Cup matches in the northern hemisphere (January 9-12).
"It will also include the next rounds of other elite competitions, including the Top 14 in France (January 24), Aviva Premiership in England (February 7-9) and the RaboDirect PRO 12 in other parts of Europe (February 7-9).
"As with the original protocol, it is up to individual Unions to decide whether this change will be adopted at levels below elite rugby."