Rugby Union: Ireland consider making bid for 2023 World Cup
Politicians from north and south Ireland have met to discuss making a possible bid to stage the 2023 Rugby World Cup.
Last Updated: 22/01/14 5:39pm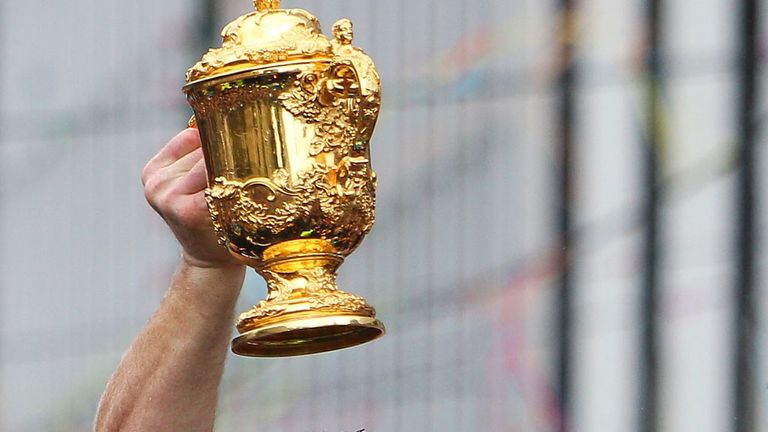 Officials from north and south of the border discussed an All-Ireland bid in Armagh, with sports and tourism ministers agreeing to set up a working group.
The ministers will report back to their respective governments later this year.
Northern Ireland's sports minister Caral Ni Chuilin said they were investing £110m in upgrading stadiums in Belfast, including that at Ravenhill - the home of Ulster Rugby Union.
Michael Ring, the Republic of Ireland minister for tourism and sports, pointed out: "An event of this scale will not only have a great benefit for rugby but will also raise the profile of what sport can do for a country.
"The Rugby World Cup is probably the largest event we could ever host on our own on the island.
"Sport is a great unifier, it brings people together and large events like this can also bring about a great sense of pride."