WRU contract offers 'no guarantees' of Sam Warburton's future, claims agent
Sam Warburton's contract with the Welsh Rugby Union does not guarantee he will play for the Cardiff Blues next season.
Last Updated: 26/01/14 12:26pm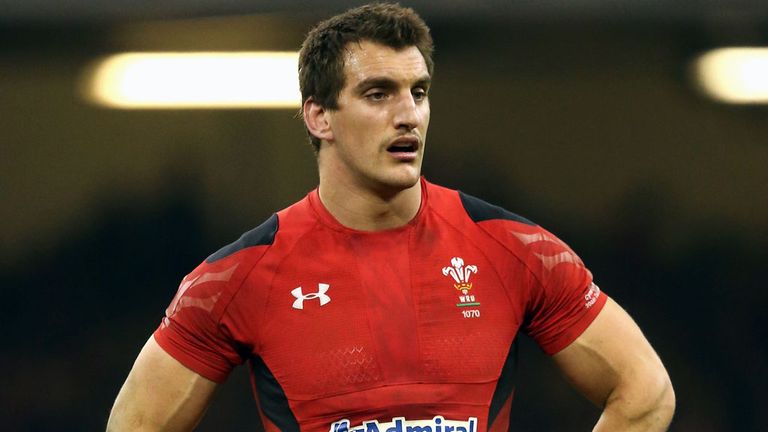 Under the new agreement the Wales captain will be paid by the governing body from next season and released to the Cardiff Blues at no cost when he is not required for international duty.
The deal comes days after Cardiff's Leigh Halfpenny became the latest high-profile player to agree a move to France amid ongoing uncertainty over the future of Welsh regional rugby.
The flanker's agent Derwyn Jones revealed Warburton wanted to stay in Wales, but admits there remains uncertainty over his future.
"Cardiff Blues and the WRU could not table a joint offer for Sam because of the current political fallout between the Welsh Regions and the WRU," Jones told walesonline.co.uk.
"Cardiff Blues alone could not give Sam a market value contract offer due to the uncertain future of the game in Wales, they also could not offer this to Leigh Halfpenny who has since signed for Toulon.
"Sam was faced with the following two options regarding his playing future: 1. Pursue interest from two teams in the French Top 14 at twice his UK market value; 2. Sign a three year employment contract with the WRU to stay in Wales at his UK market value.
Very generous
"Sam has decided to accept the very generous and fair offer from the WRU because he is currently Wales captain. Like all of his fellow Welsh internationals he is honoured every time he pulls on the red jersey of Wales and he loves his country.
"He also loves Cardiff, he lives in Cardiff and he hopes to continue to play for Cardiff Blues - the WRU and Sam have prioritised this during the negotiation process.
"At this time however, due to the current fallout between the regions and the WRU, there are no cast iron guarantees that Sam will be able play for Cardiff next season.
"Sam wants to stay in Wales and intends to play for Cardiff Blues next season should all the issues be resolved, but if he had moved to France there would have been absolutely no chance of him playing for the team he has supported since he was a young boy."