Regional Rugby Wales question Sam Warburton deal
Regional Rugby Wales have issued a statement expressing its surprise at Sam Warburton's central contract.
Last Updated: 30/01/14 6:42am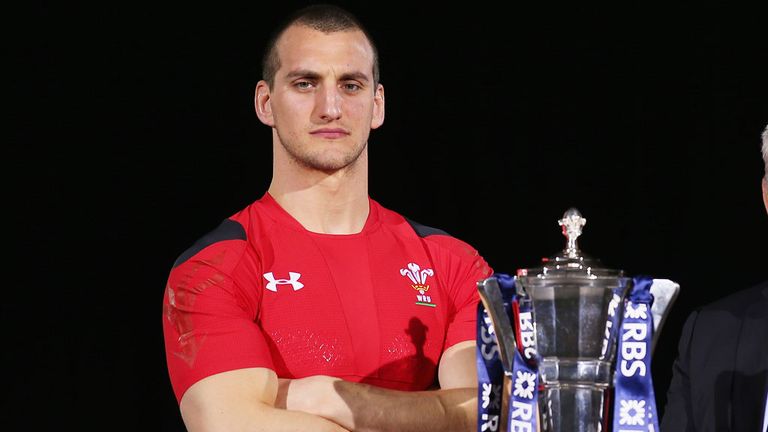 The Wales agreed the deal, which will see him paid by the governing body from next season and released to his club Cardiff Blues at no cost when he is not required for international duty, last week.
Wales players had previously been contracted to their regions, with these having an agreement not to field a centrally-contracted player.
Warburton's deal is a clear departure from this and one that the WRU heralded as "a triumph in the best interests of all Welsh rugby".
In a statement, the RRW said they were "bemused" at the decision to introduce "one individual national contract at this particular time".
They added they "would question the strategy behind the bizarre action by the WRU, given that a final agreement on the future of Welsh Rugby has yet to be reached".
The statement continued: "The Regions would ask what kind of message this sends out about Welsh Rugby to our colleagues in the game across the world.
"The Regions would also question how one national contract works as a constructive and sustainable strategy for the whole of Welsh rugby, given that we have some 200 professional players in Wales contracted to the Regions."
RRW stressed, though, that it has "the utmost respect for Sam Warburton as a player, a leader, a young man of great integrity and as an important role model for every young rugby player inside and outside Wales", and that it "respects and supports the right of Sam or any individual to make their own decision for their future based on their understanding of the choices available to them at any one time".
Warburton used his column in Thursday morning's Daily Telegraph to clarify his position.
"I told the union I only wanted to sign a central contract if I could play for the Cardiff Blues," he wrote.
"So I hope nobody thinks that I am turning my back on the Blues. I am not. I supported Cardiff as a youngster and have come through their system.
"I am Cardiff through and through and would find it uncomfortable playing for anyone else. If I had not been able to play for the Blues, it would have been back to the drawing board."