Andy Farrell thinks Sam Burgess can successfully adapt to rugby union
England assistant coach Andy Farrell thinks Sam Burgess is capable of switching codes from rugby league to rugby union
Last Updated: 07/02/14 7:41pm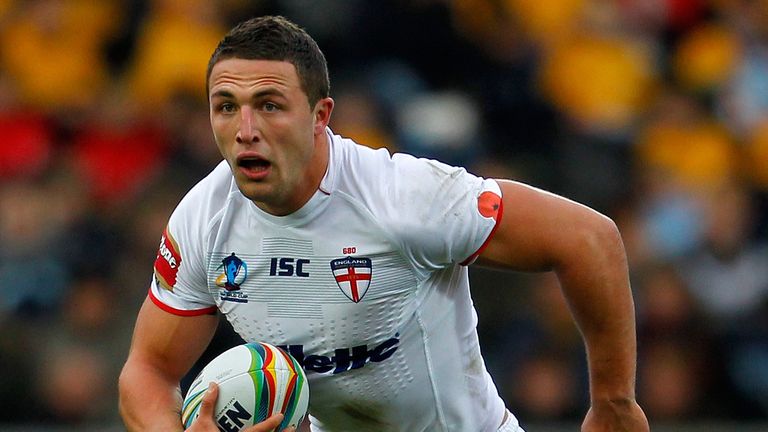 Burgess has two years remaining on his contract with Australian Sydney Rabbitohs, but it is thought that the Rugby Football Union would be willing to part-fund buying out the 25-year-old's contract.
Farrell - himself a player who successfully switched codes - indicated Burgess possesses the necessary characteristics to make the transition but denied approaching him during last year's rugby league World Cup.
"Sam can make an impact, that's the type of person he is. He's an impact type of guy. That's what he brings with his attitude etc," he said.
"He's certainly a fighter and a warrior. He's very similar to what we have in people like Luther Burrell, Billy Twelvetrees and Manu Tuilagi. Those type of people are pretty important.
"It's a tough ask, but some people can take to things more quickly than others.
"Mentality-wise you're trying to get ready for a battle, especially at international level, but the game does take some time to get used to as far as instinct is concerned.
"I'm not saying that somebody of the calibre of player we are talking about couldn't.
No approach
"Not once have I ever spoken to Sam about rugby union in any way, shape or form.
"The last time I spoke to him was at the World Cup, like I spoke to 24 other players."
England rugby league head coach Steve McNamara is backing Burgess to be a success if he decides to make the switch, claiming rugby league's loss would be rugby union's gain.
"We all recognise what a huge loss he would be to the game of rugby league and specifically the England team," McNamara said.
"He was pretty sensational for us at the end of last season. Sam is the jewel in the crown of rugby league at the minute but I'm sure he will make the best decision for himself.
"He's a fantastic physical specimen. He's got great skills, is quick for a big man and has all the attributes to be probably whatever he wants to be.
"I'm sure that if he did decide to change sports he would be a success."