Scotland's recent defeats proving painful for former coach Ian McGeechan
Sir Ian McGeechan admits watching Scotland struggle in the Six Nations has been a painful experience.
Last Updated: 11/02/14 2:35pm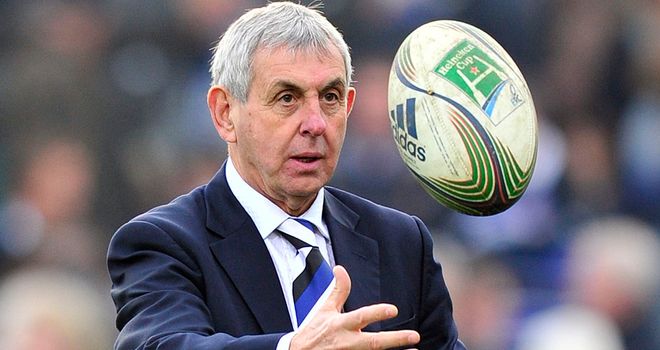 The Scots are staring at a fourth wooden spoon in the tournament since Italy joined and it is the Azzurri who they face next on February 22 in Rome in a potential battle to avoid bottom spot.
Scott Johnson's side has so far managed to score only three points in games against Ireland and England, and they were shut out by their Calcutta Cup rivals on Saturday at Murrayfield.
And McGeechan, who coached Scotland from 1988-93 and 1999-2003, is at a loss to explain their current plight, which has seen them win just two of 12 games in the last three Six Nations.
"I don't know enough about the ins and outs to say what is going wrong," he said. "I've been away from it for nearly 10 years.
"I watch them on a weekend and want them to win.
"It (Saturday) was very painful. We didn't look as though we were going to score, never mind win. It was very disappointing.
"Italy now is certainly a very big game, without a doubt."
Former Scotland captain Finlay Calder was more forthright in his criticism of the current team, especially Johnson over his selection policy.
"I have no faith in the coaches," Calder told the Daily Mail.
"The dropping of Kelly Brown beggars belief, to take off our team's best performer (No 8) David Denton with half an hour to go was incomprehensible and to send two front-row players out for the start of the second half then hook (replace) them after three minutes doesn't make sense.
"It is not about whether we can turn it round in the next three games, we need to start thinking about the next 10 years."