Anthony Foley will replace Rob Penney as Munster coach
Munster have announced that Anthony Foley will replace Japan-bound Rob Penney as their head coach.
Last Updated: 19/02/14 3:57pm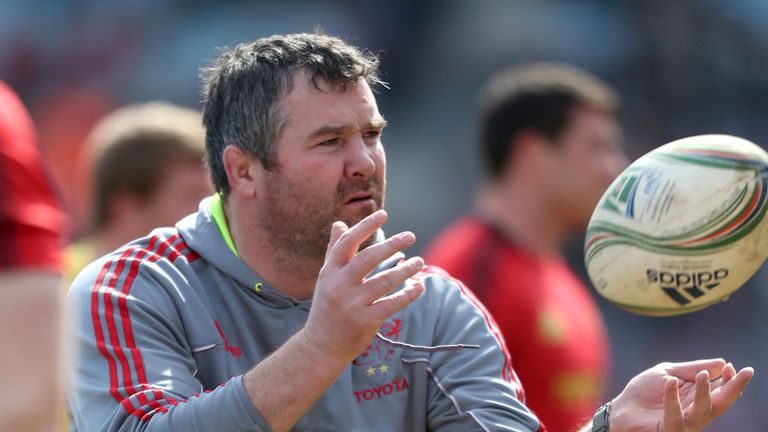 Current forwards coach Foley has signed a two-year deal to succeed Penney, who will take up a coaching role in Japan in the summer.
Former Munster and Ireland forward Foley, who retired in 2008 after 201 club
appearances, has been forwards coach since 2011 and has coached the Ireland Wolfhounds as well as the Ireland senior side.
Munster chief executive Garrett Fitzgerald said the 40-year-old was always the favourite for the job.
"Anthony was the stand-out candidate to succeed Rob Penney at the end of the season and I believe he will do an excellent job in leading this squad forward," he said.
"His experience and knowledge is of huge benefit to this young Munster side and I'm sure it will be an easy transition for both the players and backroom team to carry on the positive progress already made.
Focus
"I am glad that all parties could come to an agreement in such a prompt manner as we continue to focus our efforts on the remainder of the season.
"In the next few months Anthony will continue to play his part in the coaching team, supporting Rob."
Foley said his promotion represents a "huge honour and privilege".
"I am very fortunate to have played and achieved success with this club, my
home club, at the top level," he said.
"Now I look forward to leading the next generation of Munster players to future success in the red jersey."