Six Nations: Ben Morgan ready to take frustration out on Wales
Ben Morgan admits he is ready to take the frustration at being on the bench against Wales next time out.
Last Updated: 27/02/14 12:32pm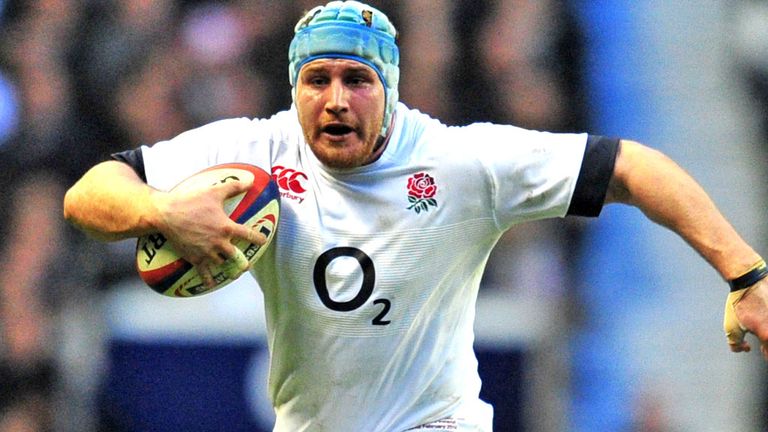 Morgan has been asked to fill the void left by Billy Vunipola, who suffered a Six Nations Championship-ending ankle injury in the win over Ireland.
Morgan will start at No 8 for the visit of Warren Gatland's champions to Twickenham on March 9 in a selection described by head coach Stuart Lancaster as a "dead-set, like-for-like replacement".
Vunipola had impressed in the championship until an awkward fall in Saturday's 13-10 victory resulted in ligament damage that will keep him out until mid April.
Morgan has impressed when replacing Vunipola from the bench and the Gloucester forward has promised to be every bit as forceful for 80 minutes against Wales.
"It's been frustrating sitting on the bench but I have been rightly in that position because Billy has been playing out of his skin," Morgan said.
"I've been trying to make the most of every opportunity and make as much of an impact as possible. With Billy's misfortune comes my fortune.
"I'd like to see myself being able to fulfill what he's done and it's great to be given an opportunity to do that.
"I only had 10-15 minutes off the bench against France and Scotland and being given more time means I'm able to showcase what I'm about."
Morgan, 25, missed all but one match of last year's Six Nations because of an ankle injury and has played second fiddle to Vunipola since the summer tour to Argentina.
"I've been working hard on the fitness and power work - a lot of sweat," Morgan said.
"We do a lot of game impact training when we are with England and that revolves around training that directly correlates to what happens on the pitch. That has been great for me and other players.
"The idea behind the work is that you switch from weights on to a rubber crumb surface which allows you to practice ruck clearing out and then back to the weights.
"That makes a difference, particularly as my training features a lot of power work using weight sledges which you pull.
"This relates to picking up the ball off the back of the scrum and carrying into contact. Training like that has definitely improved me as a player."