Super Rugby: Blues reveal New Zealand scrum-half Piri Weepu suffered minor stroke
Piri Weepu will be sidelined for at least a month after it was determined he had recently suffered a minor stroke.
Last Updated: 27/03/14 11:31am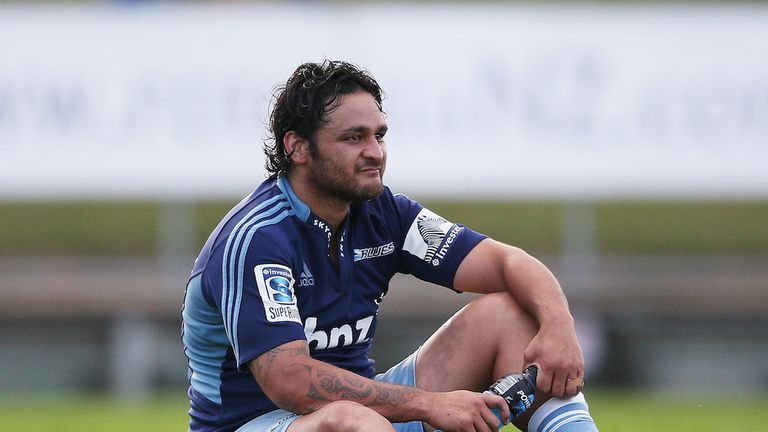 The 30-year-old - who has won 71 caps for the All Blacks and was part of their squad that won the World Cup in 2011 - had complained of migraine-like symptoms for much of the month of March and underwent a scan on Monday.
The Blues confirmed on their official website that their player's condition was not as a result of him playing rugby and that he is expected to make a full recovery.
"Piri will be out of rugby for a minimum of four weeks while we continue to investigate this condition," Blues Doctor Stephen Kara said.
Head coach Sir John Kirwan added: "Piri and his family have the full support of the organisation.
"He's getting the best possible care and advice and we are grateful this has been picked up by our medical experts, as often minor strokes remain undetected."
Weepu will be absent for at least four of the Blues' upcoming matches although he could be back playing before New Zealand begin their home series against England, with the first Test taking place on June 7.
"Thanks for all the support guys, much appreciated. I'm sweet, looking forward to getting back on the park as soon as possible.. #JahBless"," Weepu said on Twitter.