IRB Hong Kong Sevens: All Blacks beat England in Sunday's final
New Zealand beat England 26-7 in the final of the Hong Kong Sevens, moving to the top of the points table.
Last Updated: 30/03/14 4:34pm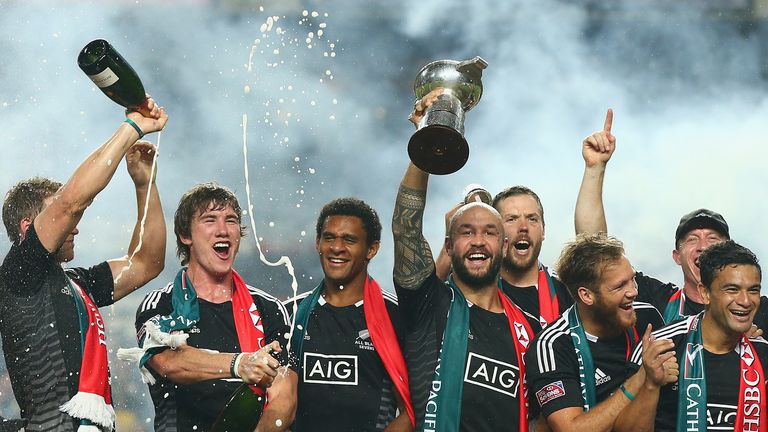 The All Blacks take over at the top of the standings from South Africa, who were knocked out 14-7 in the quarter-finals by England.
England beat Fiji 17-7 in the semis, while the All Blacks saw off Australia 19-7.
New Zealand have 136 points after their third tournament win of this year's series, with South Africa in second place with 124 points, Fiji third with 112 points and England fourth (104).
"It's a great, great victory in real challenging conditions," said All Blacks coach Gordon Tietjens.
"Our captain DJ Forbes was just, simply, simply outstanding... You know, without singling out individuals, he was just quite amazing, I just can't say enough about the guy."
Defeat to by England in the quarter-finals signalled the first time in six tournaments that South Africa has not made a Series final.
"I'm obviously disappointed," Springboks coach Neil Powell said after the game. "We just made too many mistakes and gave them opportunities to play from it."
South Africa, who lost captain Kyle Brown on day one, narrowly defeated Wales 19-14 to win the Plate. "It was important to us to win that," added Powell.
There are two tournaments remaining in the Series, in Glasgow and London.