Super Rugby: Michael Cheika given suspended six-month ban
Waratahs coach Michael Cheika has been given a suspended six-month ban for abusing a cameraman in South Africa in March.
Last Updated: 29/04/14 6:06pm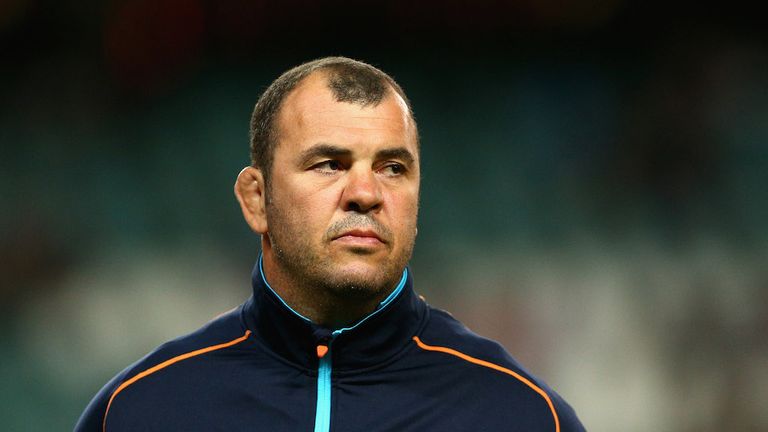 The former Leinster and Stade Francais coach was charged with misconduct for using crude, insulting or abusive language during his team's defeat to the Sharks in Durban.
Judicial officer Nigel Hampton found that Cheika had abused the cameraman at least twice shortly after half-time, with accompanied finger-pointing, and swore at him on at least one further occasion.
He said Cheika's evidence was "unconvincing", that false accusations and fabricated witness evidence were made on his behalf, but that while the abuse was unprovoked and disturbing, it was not threatening.
"This matter bears a number of striking similarities with past instances, particularly the use of foul and abusive language towards those charged with running a match and the propensity of Mr Cheika to behave in this manner is disturbing," Hampton said in a statement.
Serious offence
"Given his previous record and the factual findings of the investigation, I regard this as a serious offence and do not see it as a result of any provocation, nor is there any excuse for it."
Cheika admitted using "stern" language on at least one occasion.
The ban is suspended until August 31, 2015, with Cheika ordered to pay costs of 6,000 Australian dollars and apologise to the cameraman.
Cheika was given a warning by SANZAR during the 2013 Super Rugby season and was handed a large fine for abusing match officials during and after Stade Francais' defeat to Harlequins in the final of the 2011 Amlin Challenge Cup.
Two weeks before the Sharks match Cheika, who was given 48 hours to appeal the decision, broke a glass door at Canberra Stadium.