Sale fly-half Danny Cipriani feels well-placed to push for England recall
Last Updated: 09/05/14 7:44am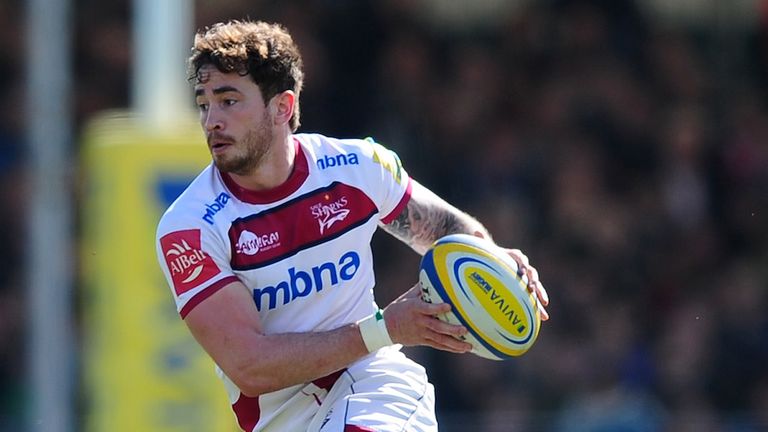 Sale Sharks fly-half Danny Cipriani tells Sky Sports he is 'a more rounded player' as momentum builds behind his claims to an England recall.
A man billed as 'the next big thing' after bursting onto the scene as a precociously-gifted teenager at Wasps has been capped by his country on just seven occasions – at the age of 26.
Injuries and a spell with the Melbourne Rebels in Australia have limited his availability, but he is now very much back in the frame and pushing hard for international recognition.
With England coach Stuart Lancaster starting to piece together his plans for a summer tour to New Zealand, there is every chance that Cipriani will be given an opportunity to prove his worth against the might of the All Blacks.
He is taking nothing for granted, with life having taught him a few painful lessons, but he is in a good place on and off the field and feels he is well-placed to force himself into contention as the countdown to a home World Cup in 2015 intensifies.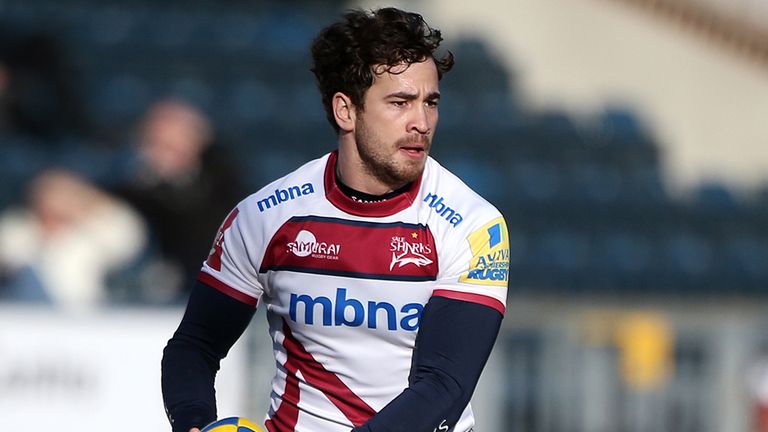 Cipriani told Sky Sports: "I think any young English player, or any English player, wants to play for their country. That's the pinnacle of your sport, so it's best to have the highest ambitions.
"I spoke to Stuart before the Six Nations and he said I was close then, just go back to your club and keep the consistency and play well. I have done my best to stick to that. I've worked on a few things he told me to work on and I believe that stands my in good stead. I'm grateful for that.
"I've worked under Stuart before and I've seen what he's done for the England side. When you look at the squad, he's made people want to play for England, play for the Red Rose again and be passionate about their country. Perhaps in the previous regime, not through anyone's fault, it sometimes doesn't happen that way. The time he has come in has been perfect.
"If you look at full-back, for example, we've got Mike Brown who is a world-class full-back and possibly No 1 in the world at the minute, but you have also got Alex Goode and Ben Foden playing extremely well and are making him put in the performances he is. I think if you look at every position you have got that - your props, your hookers, everyone is giving everyone a good run for their money."
Rounded
On his own game, which has seen his form mirror that of an improving Sale outfit, Cipriani said on the strides he has taken since last gracing an England squad: "I'm definitely a more rounded player. I used to play in a different way, but it's a different team with a different form of playing. I was very fortunate to play in a Wasps team where the whole team was full of internationals and I became another strike runner, as it were.
"It has been different for me. I have had to add a bit to my game. If I had had these parts developed when I went back into the England team after I broke my ankle, it would have stood me in good stead. I've learned that, and you learn that over time as you get older. I'm grateful to everyone who has helped me in that position."
Owen Farrell is the man with the tightest grip on the No 10 jersey at present, but he will be a late arrival at the New Zealand party in June – due to his involvement in the Aviva Premiership play-offs with Saracens – and that will give the likes of Cipriani a chance to show what they can offer. 
Cipriani added on the competition for places: "I'd like to think I add something different but they are going to give the same answer back, that they offer something different.
"What I'm trying to do is really work on my game-management and my control and my defence. All of those areas have improved dramatically – I'm a 90-odd per cent tackler, I've been able to control games where we haven't perhaps been on the front foot and when there's time to score a try I've tried to do my bit to ensure that the team benefit from that, rather than every single time I get the ball trying to do something. At Wasps, it just kind of happened that way. I have enjoyed the challenge and developing thoroughly."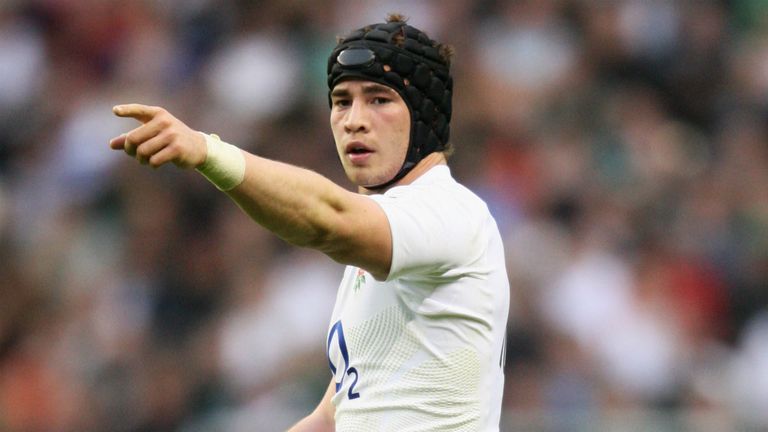 It is not just Farrell that Cipriani has to compete with, though, as England have seen a talented group of promising fly-halves emerge in recent times – including Bath's George Ford and Gloucester's Freddie Burns.
Cipriani said: "That's what Stuart Lancaster wants, that strength in depth. Rather than look at the ages, you look at the way they are performing, and they are all performing really well. You have that throughout the squad, whether that be at outside centre with (Luther) Burrell and (Manu) Tuliagi – you have got two viable options in that position – and then at inside centre you've got (Billy) Twelvetrees and Brad Barritt who is back from injury, the strength in depth is there now in positions that perhaps we didn't have it before. Going into the tour and later on, I think it's a great position for us to be in as a country."
On the importance of making the travelling party which will head to New Zealand at the end of the domestic season, with the World Cup in mind, Cipriani added: "I don't think it's imperative, but I feel like it's a good time – especially with the way the Premiership format is laid out. It's an opportunity and it's something I would love to do, to be back in that set-up and test myself.
"The biggest thing I remember Stuart saying is, 'You have to work hard to get into the England team, but when you do get into it then the real hard work starts'. So that's what I'm looking to do, not just think 'I'm in it now', that's when you have to improve and become even better as a player. When you look at the whole England squad, 1-15, look at Farrell in my position, everyone has done that."
Cipriani is, however, adamant that he has no sense of unfinished business when it comes to England, or that he has anything to prove to those who have written him off in the past.
He said: "People are going to say whatever they want about me. I don't feel as though I have a point to prove, it's more about my own pride and my own drive to make sure that I keep on improving, get better, and I feel that's what I've done throughout the year. I've been very happy with my performances.
"Life is a learning curve, it's all part of maturing. Not many people are there to tell you or show you how to do it, it's all part and parcel of it. I'm only 26, it's not like I've reached the peak of my career yet, and I feel like I have made a massive development curve this year just with the game-management and having to drive a game forward. I've enjoyed that."
Danny Cipriani was speaking at the launch of the Aviva Premiership Rugby Policy. Sign up for exclusive access to interviews and competitions at avivapremiershiprugby.com