World Cup-winning coach Jake White has eyes on a return to international rugby
World Cup-winning coach Jake White has said he is keen to return to international rugby.
Last Updated: 08/05/14 11:45am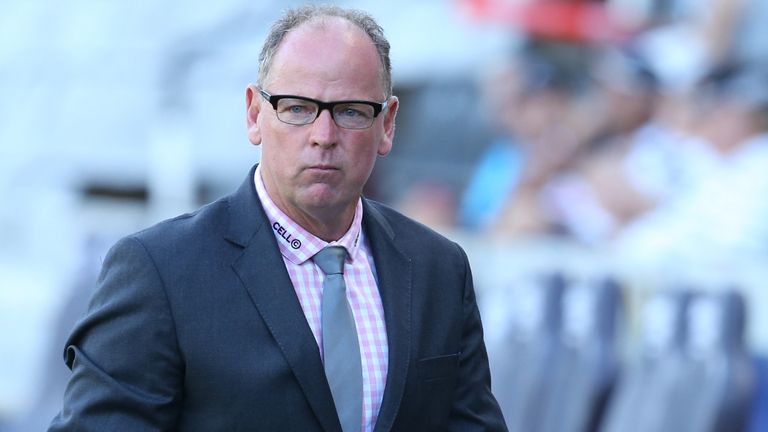 White, 51, the current director of rugby at South African Super-15 side the Sharks, was overlooked for the Wallabies job after New Zealander Robbie Deans resigned last year.
The South African was coach of Australian Super-15 side the Brumbies at the time, but pointed to a change in culture against foreign coaches as the reason he missed out.
White resigned as Brumbies manager soon after and return to his homeland but he insisted he would still be interested should Australia come calling.
"I've thought about it long and hard. I'd love to coach internationally again and I would love the Wallabies job," he said.
Young
"I wasn't aware that if I left Australia I could still never coach Australia. I'm a young guy and there's a lot more international rugby, and anyone who has coached at that level always looks for that opportunity.
"But I'd have to get tapped on the shoulder this time."
White worked for Australia Rugby Union as its incumbent chief executive before walking-out halfway through his four-year contract with the Brumbies in September 2013.
"Another opportunity presented itself and, rightly or wrongly, selfishly, I just decided it was time for me to be back closer to my family and my network, based on the fact that the landscape (in Australian rugby) had significantly changed," he said.
"I'm the first to admit when I arrived there under John O'Neill as incumbent CEO the landscape was different. There were opportunities in Australia for foreign coaches, like Mickey Arthur at cricket and Robbie Deans at rugby.
"But that landscape changed in the two years that I was here. It's no-one's fault, but it means that you've got to reboot and rethink about where you want to be as a coach."