IRB World Sevens: England beat New Zealand at Twickenham
England saw off Sevens kings New Zealand at Twickenham on Saturday with a 15-12 victory.
Last Updated: 10/05/14 8:11pm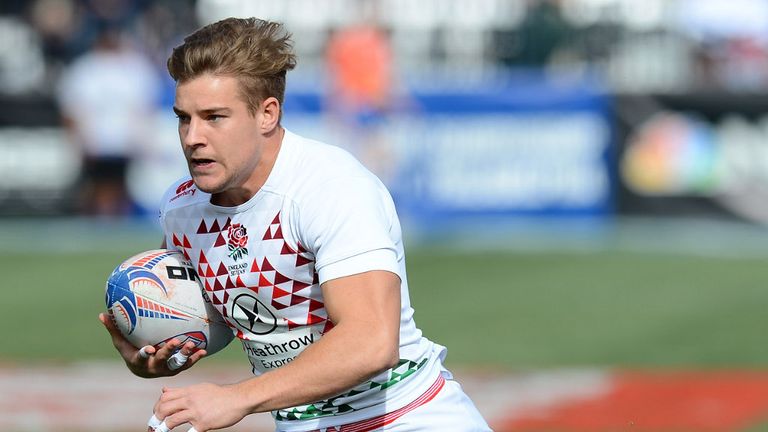 The Red Rose won all three of their games in front of a bumper crowd of 74,969 - later confirmed as a Sevens record - with their win over the All Blacks the highlight.
It was secured with a penalty from skipper Tom Mitchell, although there was still plenty for New Zealand to cheer about as qualifying for Sunday's last-eight stage ensured they will take the overall IRB World Sevens series title for the 12th time in 15 years.
In an added bonus, Tomasi Cama became the second player in the history of the tournament to score 2,000 points.
The All Blacks will next face South Africa on Sunday, with England slated to meet France.
Samoa won all three of their matches to set up a quarter final with Pacific neighbours Fiji, while Australia also won all their games to next face Kenya.
Scotland won one of their three games while Wales - beaten by England - lost all three of theirs.