Rugby World Cup: Tickets for next jet
Organisers of next year's Rugby World Cup have announced the Rugby Community ticket sale will launch at 1pm on May 29.
Last Updated: 15/05/14 10:17pm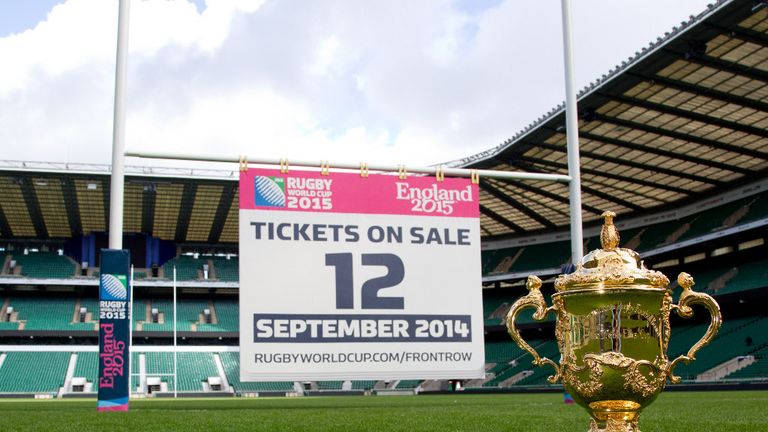 The live sale of tickets, scheduled to start on Friday, May 16, has now been put back until 1pm on Thursday, May 29.
In a statement, England Rugby 2015 said: "The live sale date has been moved
following a request from Ticketmaster for more time to test the online ticketing system they are providing to ensure that rugby fans have the best possible experience when booking tickets.
"The new sale date also gives rugby clubs more time to register their members
on the system for the 500,000 tickets available.
"The Rugby Community Ticketing Programme will now run from May 29 to July 2, 2014. Up to a million tickets will go on general sale from September 12 to 29, these dates were announced last week, and have not changed."