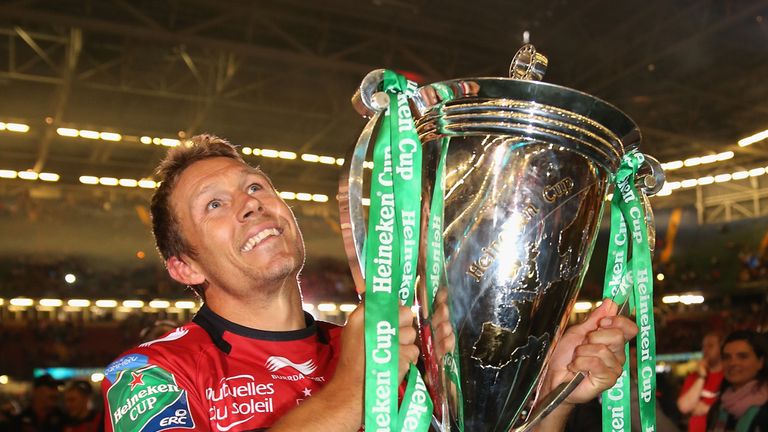 England rugby hero Johnny Wilkinson looks set for a coaching role with Toulon next season.
The fly-half will bring the curtain down on his illustrious 17-year career following Toulon's clash with Castres in the Top 14 final this weekend.
But the World Cup winner, who moved to the French Riviera in 2009, is expected to prolong his stay with Toulon, with coach Bernard Laporte keen to the 35-year-old to his staff next season.
"A person of his stature will undoubtedly bring something more in the frame, it is obvious," he said to French daily newspaper La Provence.
"He will not necessarily travel with the team all the time because he wants to take a step back at weekends."
Wlikinson played his last match as a professional in the United Kingdom last weekend as he helped Toulon to a 26-3 victory over Saracens in the Heineken Cup final at Twickenham.
Speaking after the game, the former Newcastle Falcon admitted the win was an unforgettable experience.
"Our season's got one more week left but this is something I'll remember forever," Wuilkinson said.
"There's a lot of relief, a lot of excitement, a lot of sheer adulation. At the moment, it's just trying to take it all in.
"It's a privilege to have been part of that game, to have been part of this final and to have won it - I couldn't have asked for more."