Dave Ewers thinks it will be tough to make England's World Cup squad
Dave Ewers has admitted he faces a difficult task to break into Stuart Lancaster's England squad for the 2015 World Cup
Last Updated: 31/05/14 4:15pm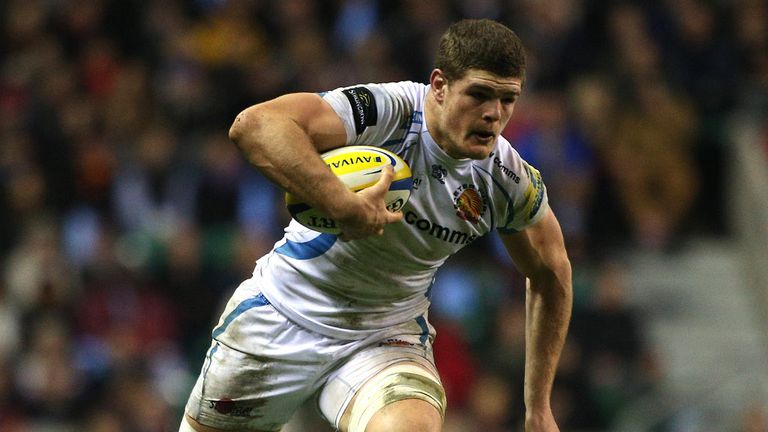 Zimbabwe-born Ewers has an opportunity to impress Lancaster this weekend when he starts for the England XV who face the Barbarians at Twickenham on Sunday.
And the 23-year-old hopes he can add to the cosmopolitan flavour of the England side, who could comfortably field a side containing players born in 10 different countries.
"At the moment it will probably be very tough for me to make the World Cup," Ewers said.
"Obviously I will do everything I can, but Ben Morgan stepped up and had a hell of a Six Nations after Billy Vunipola was injured, so I've got a real job on my hands to get into that mix.
"I've got a great opportunity this weekend to put my hand up though. If I get rewarded, breaking into the team, whether before or after the World Cup, I would be very proud.
"It's great there are so many quality back-row players.
"Billy and Nathan Hughes, who could declare for England, have gone extremely well, and then Ben Morgan is quality too.
"There's no time to rest on your laurels, that's all it teaches you.
"England is a great mix of backgrounds, but I firmly believe that's one of our strengths."
Ewers admits it's an exciting time in his career and he is slowly getting used to his growing status in the game.
"It's a bit weird to think of myself as a senior player but that's what I have to do to keep moving forward," he said.
"Already there are guys turning up to training who are five years younger than me - they are born in 1995 - and that makes me feel old!
"Making the Saxons squad earlier this season took me by surprise, then to train with the full England squad last week was amazing.
"It's a big step up in intensity, but it's all massively exciting."