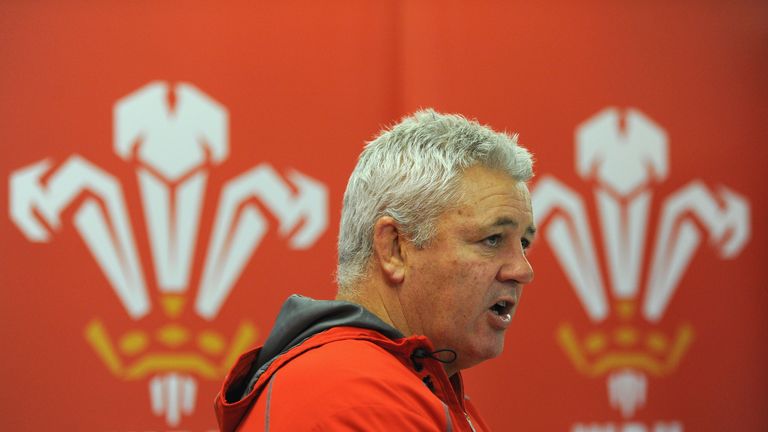 Wales centre Cory Allen is hoping to make history for a second time on the tour of South Africa.
The Cardiff Blues three-quarter, 21, will line up against Eastern Province Kings in Port Elizabeth on Tuesday as Warren Gatland's men try to get their tour off to a winning start.
Two years ago Allen was part of the Wales U20 team which became the first to beat their New Zealand counterparts, the 'Baby Blacks, at the Junior World Championships in South Africa.
The senior team has only beaten the Springboks once, in Cardiff in 1999, so victory in South Africa would represent a historic achievement. They have two chances, in Durban on Saturday, and then Nelspruit a week later.
Allen said: "Things have tended to go well for me out here. I played in the Junior World Championships out here and in the Sevens tournament.
"It is a lovely country and it is great to be back. I have some great memories, the greatest probably being when we beat the Baby Blacks which, was an amazing achievement.
"We would like there to be more memories to savour on this trip too. That's what we are aiming for."
Allen made his Test debut in November against Argentina, but suffered a dislocated shoulder which ended his season.
But his performance in trying circumstances as part of the Possibles line-up in the recent national trial match secured his place on the plane.
Front foot
He will once again line-up with fly-half James Hook and Steven Shingler on his inside, and hopes they will spend more time on the front foot than they did just over a week ago.
"We did not get much ball in the trial, particularly in the first half," he said. "In the second half it started to open up a bit and that is when the boys put their hands up like Matthew Morgan at full-back.
"James is a very experienced fly-half with over 70 caps, then you look at our back three with Matthew, Alex Cuthbert and Jordan Williams and it is very exciting so we will be looking to throw it around a bit, but not get away from the gameplan.
"This game sets the tone for the rest of the trip, we want to get it under our belts and play well. We need to get the win and hopefully score a few tries.
"Morale will be very important on this trip, especially ahead of the first Test against South Africa. You need all the momentum you can get when you are playing these southern hemisphere teams."
Watch South Africa play Wales in the first Test live on Sky Sports at 4pm on Saturday.